How to Make Whipped Cream Recipe
This is the most luscious, creamy topping ever! Homemade Whipped Cream is far superior to anything store bought so here's a how to make whipped cream recipe!
I can remember feeling like there was literally no reason to ever make whipped cream when you could buy the frozen whipped topping.
And then it happened!
I made my own, and I have never looked back. It is the creamiest, dreamiest stuff ever!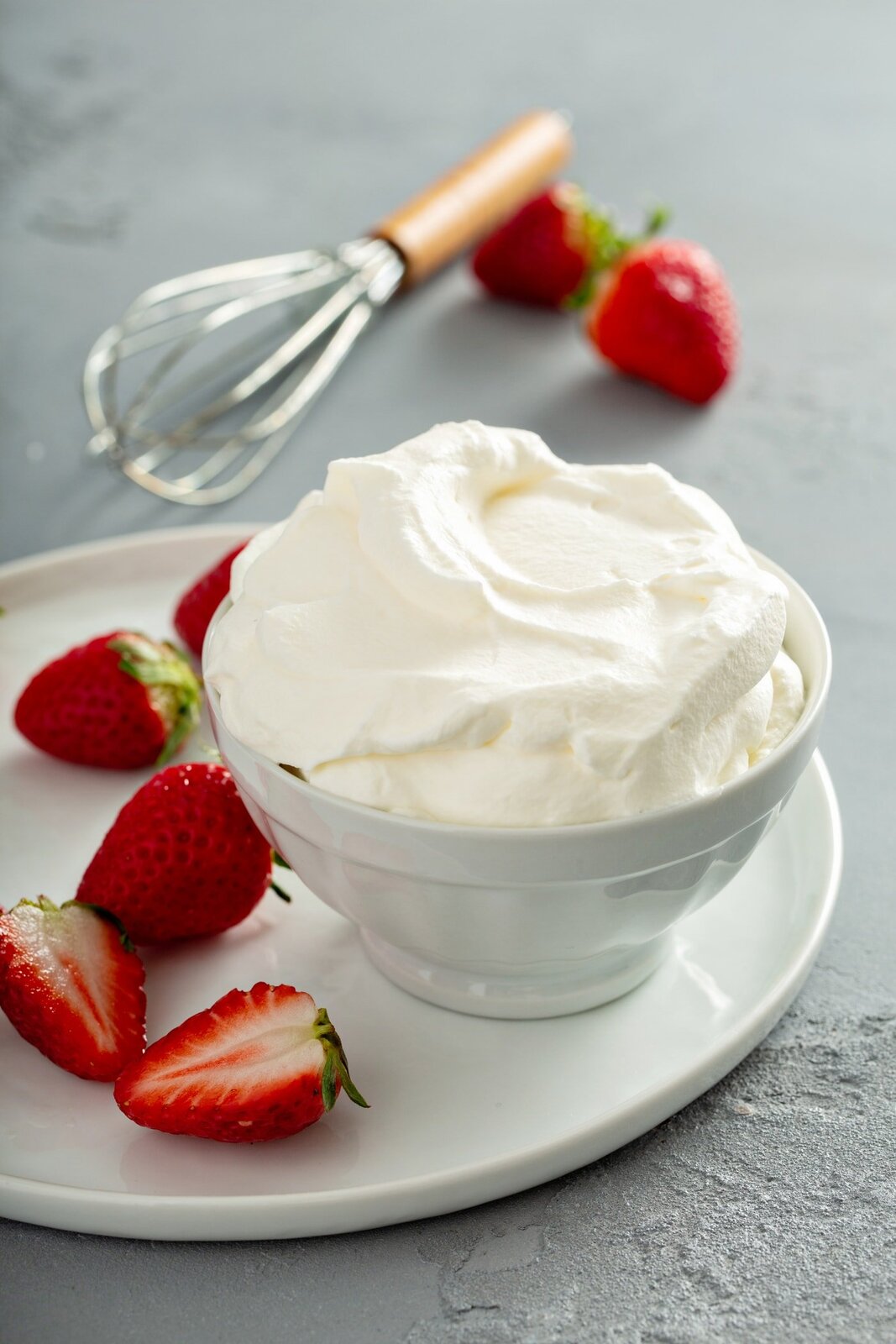 Do you Say Whip Cream or Whipped Cream?
I have kind of a silly question, do you say whip cream or whipped cream? I only asked because I've always said whipped cream but I'm hearing everyone say whip cream.
For example, I had a friend text me asking how to make
Homemade Whip Cream.
So which is it?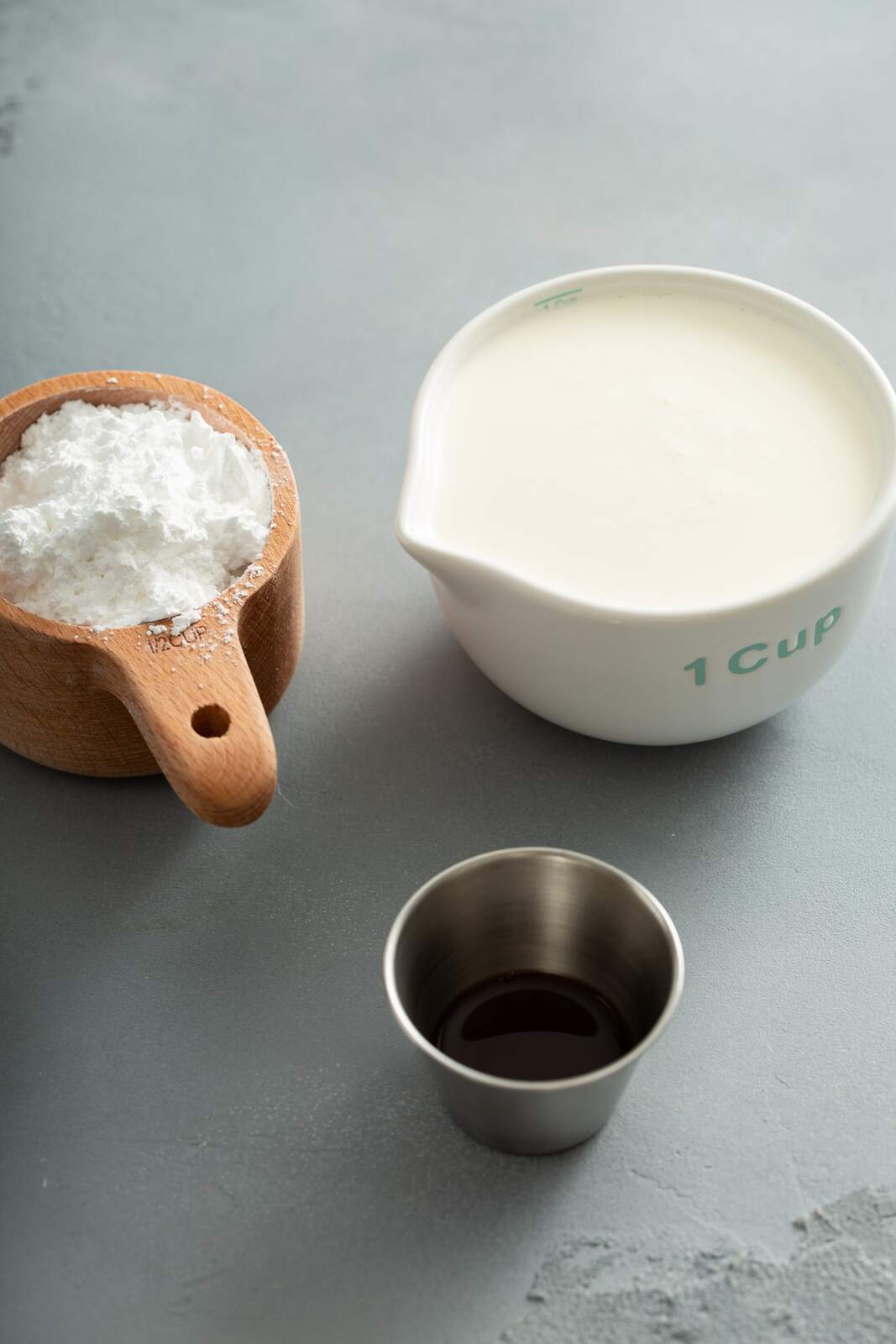 What do you Need for Whipped Cream?
Whipped cream is one of those things that you don't need many ingredients, but you might not keep heavy cream or heavy whipping cream on hand.
Heavy Whipping Cream
Sugar or Powdered Sugar
Vanilla Extract
How to Whip Cream
Whipping cream into whipped cream is not a no-brainer like you might think. It's actually the easiest thing you and your kids can learn how to do, but you can also accidentally turn it into butter.
Here's how to whip cream.
Start with a chilled glass bowl. This is not absolutely necessary but does make for a better whipped cream.
Using a hand mixer or a standing mixer, beat the heavy whipping cream into soft peaks.
Add the vanilla and powdered (or regular sugar) sugar and beat until stiff peaks form.
Should I Use Powdered Sugar or White Sugar in Whipped Cream?
It's completely up to you which sugar you use, but I'm a personal fan of using powdered sugar as it's so light and doesn't weigh down the whipping cream.
How Much Sugar in Whipped Cream
I'm going to tell you my guidelines, but I absolutely never use a recipe in my own kitchen, I merely taste test with a little powdered sugar and add more to desired sweetness.
How to Store Homemade Whipped Cream
Homemade whipped cream should always be stored in a sealed container in the fridge. You cannot let whip cream sit out for an extended period of time or it will break down even faster.
How Long Will Homemade Whipped Cream Last For?
You can store the whipped cream in the refrigerator in your container for up to 3-4 days and havse it still hold up. If it starts to break down just whip it again.
Is there a Heavy Cream Substitute?
You can't really use a heavy cream substitute but you can make a
dairy free whipped cream
by using full fat coconut milk and proceeding as normal.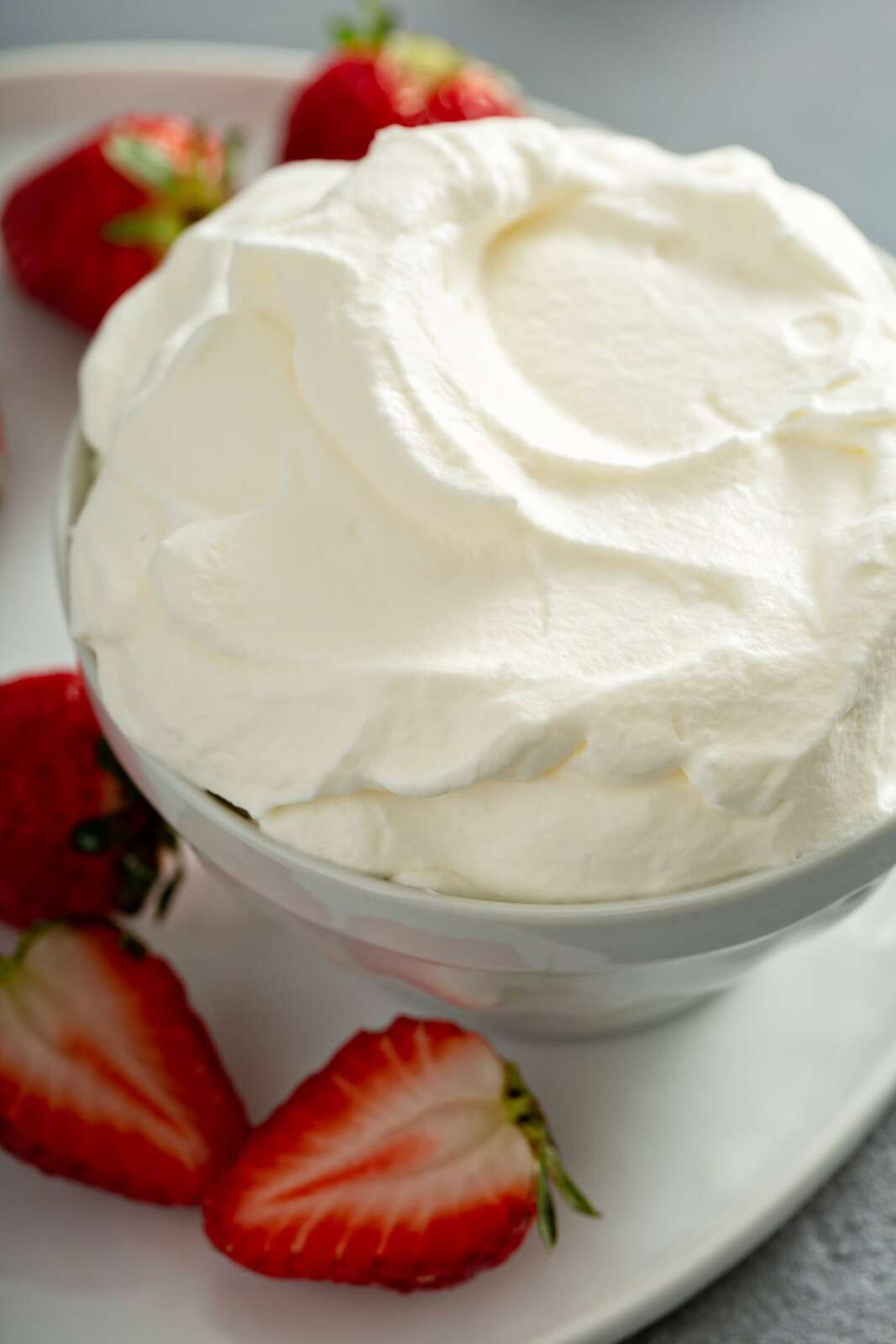 Frequently Asked Questions​
Is Whipping Cream The Same As Heavy Cream?
What is whipping cream
? Well, it's a milk that contains more milk fat.
Whipping Cream and Heavy Cream are the same thing
. They both contain at least 36% or more milk fat, but the difference between whipping cream and heavy cream is that whipping tends to have a more fluffy outcome. But you can use them interchangeably.
How Long Will Whipped Cream Last?
When stored properly, whipped cream will keep for 3-4 days in the refrigerator.
How Do You Keep Whipped Cream From Getting Watery?
Usually, Whipped Cream that is watery has been whipped too little.
Cream should be whipped until it holds soft peaks.
What Happens If You Over Beat Whipping Cream?
When whipping cream is over beat, the fat molecules in the cream stick too closely together, creating lumps and giving the whipped cream a granular texture.
Is There Anything You Can Do To Fix Over Mixed Cream?
Add a few drops of cream and use a hand whisk to gently whisk the cream in until it is smooth.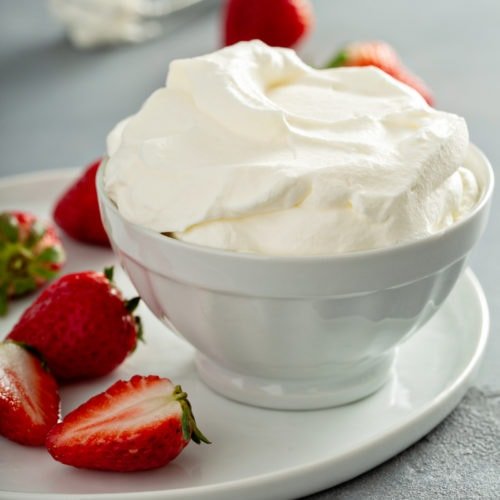 Print
Fresh Whipped Cream
Course 50+ Homemade Condiment Recipes, 500+ Best Dessert Recipes
Cuisine American
Prep Time 5 minutes
Servings 8
Calories 133kcal
Ingredients
1 Cup Cream Heavy Whipping
1/2 Cup Powdered Sugar
1 teaspoon Vanilla
Instructions
In a large glass bowl, using a hand mixer with a whisk or beater attachments, beat until soft peaks form. Add the powdered sugar and vanilla and beat until peaks form. DO NOT OVER BEAT.
Nutrition
Serving:
1g
| Calories:
133kcal
| Carbohydrates:
8g
| Protein:
1g
| Fat:
11g
| Saturated Fat:
7g
| Cholesterol:
41mg
| Sodium:
12mg
| Potassium:
22mg
| Sugar:
7g
| Vitamin A:
437IU
| Vitamin C:
1mg
| Calcium:
19mg
​
READ:
How to Make Whipped Cream Recipe
Continue reading...