Roses have been among the most popular flowers known to man for centuries, perhaps millennia, and they remain one of the loveliest and most versatile of flowering shrubs for any garden situation that offers plenty of sun and well-drained soil. Below are some key tips for growing Roses successfully:
Roses require rich soil. When planting, dig a wide hole and replace 1/3 of the soil with compost.
Once the soil warms in spring, apply a generous layer of organic mulch.
For tips on planting bareroot Roses, see the Growing guide on our website.
Water new Roses thoroughly once a week unless Mother Nature is on the job.
Remove and dispose of old foliage regularly to help prevent disease.
Prune in early spring once growth starts. Remove dead wood first followed by weak or crossing branches.
Remove faded flowers all summer, cutting back to the first large bud at a leaf with 5 leaflets.
Design Ideas
Today's fuss-free Roses come in a remarkable range of sizes and forms – from large Landscape Roses that are ideal as focal points or backdrops in a perennial border to lower-growing varieties that are superb specimens for the middle or edge of a garden to climbers that can smother an archway or wall in beautiful blooms. Roses are great companions for Clematis, Delphiniums, Lilies, and Peonies. Below are two exclusive new preplanned gardens that feature Roses with more of their favorite companions: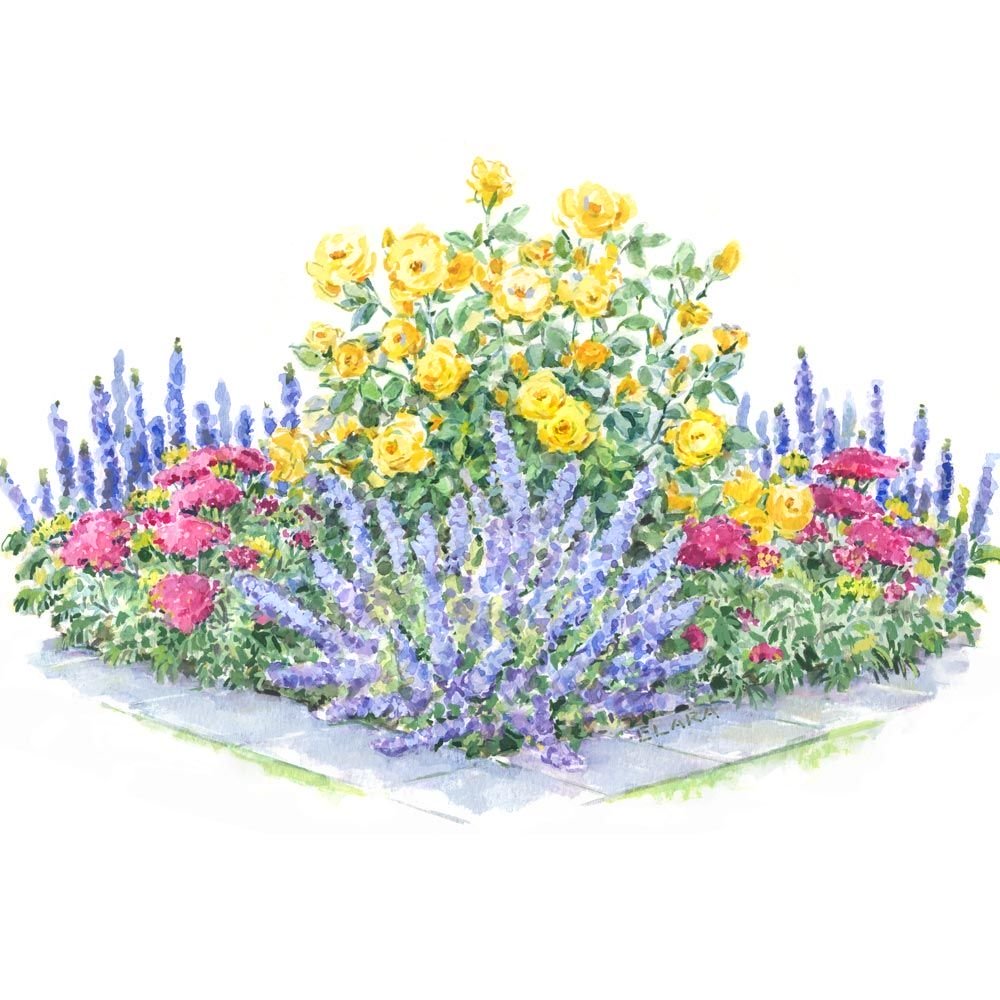 Perfumed Pageant Rose & Perennial Garden
Longtime favorite Rose Julia Child(tm) forms the centerpiece of this colorful, richly fragrant garden. Framing the yellow-flowering, easy-care Rose are layers of bloom from equally low-maintenance companions – the baby blue blossom spikes of mounding Nepeta 'Walker's Low,' the electric blue spires of Salvia 'Blue Hill,' and the jewel-tone pink flower clusters of compact Achillea millefolium Song Siren(tm) 'Layla.' 1 plant each of the Rose and Nepeta, 2 each of the Achillea and Salvia. 6 plants total. Covers approximately 30 sq. ft.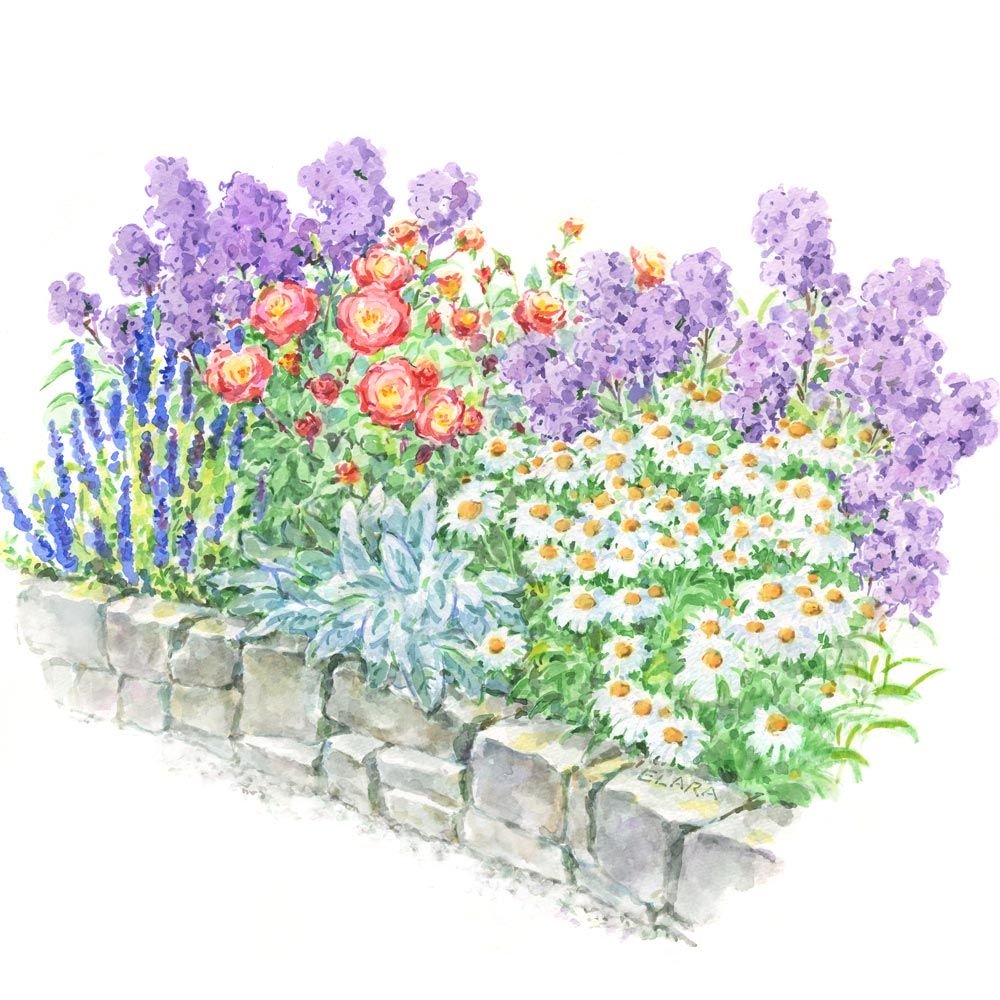 Sustained Splendor Rose & Perennial Garden
This lovely garden is designed to perform throughout the full growing season. The cornerstone of this collection is the everblooming saffron-colored Easy Elegance® Coral Cove Rose which is enhanced by long-season performers Stachys byzantina 'Big Ears' and Leucanthemum Daisy May®. In early summer, Salvia x sylvestris 'Blue Hill' adds an electric blue accent. Two plants of Phlox 'Fashionably Early Princess' join in later, adding long-blooming pale purple blossoms to the show. Covers approximately 18 sq ft.
Continue reading...
Last edited by a moderator: