Traeger Smoked Ribs
Smoked ribs
on the
Traeger
coated in a bold
dry rub
and smoked to mouth-watering perfection! They fall right off the bone!
When I went out to South Carolina to meet Cade's family, he took me to a traditional southern restaurant to try real southern BBQ for the first time. It was delicious!
I couldn't believe that a dry rub was all that they needed as I'd only had ribs slathered in sauce, but more important than that, they were falling off of the bone! I was sold! Since then we've tested and tested rib recipes and this one is one of the
ultimate smoked rib recipes
ever.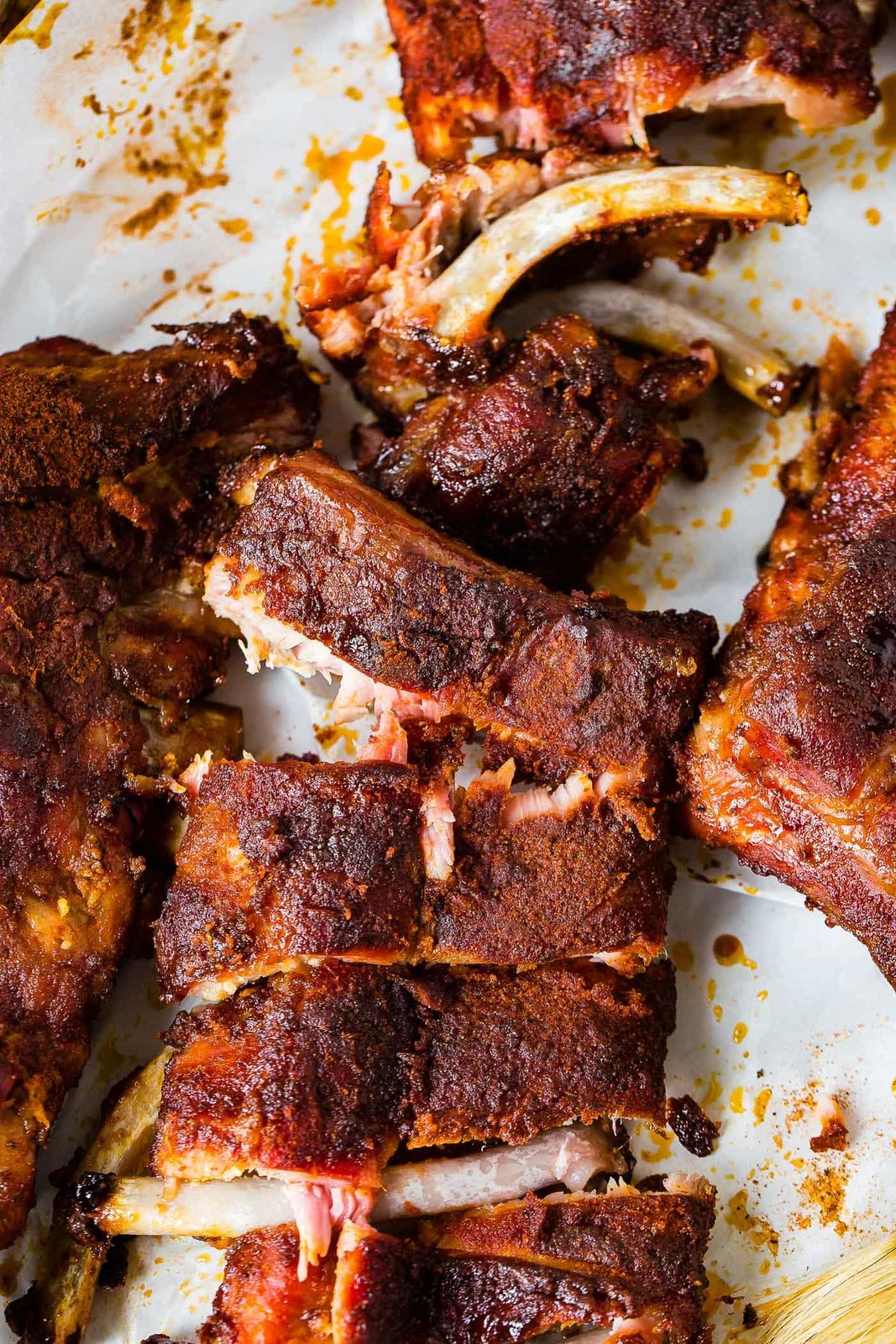 We have several rib recipes on the blog that we love, like our
slow cooker Asian sticky ribs
or our
smoky BBQ Instant Pot ribs
! They are all different in cooking techniques and flavors, but this is our first smoked ribs recipe! You're going to love it!
(more…)
READ:
Traeger Smoked Ribs
Continue reading...