5 Minute St. Patrick's Day Snack Mix
Because I'm not super in to St. Patrick's Day I always struggle with making it special for my kids, but this easy
5 minute St. Patrick's Day Snack Mix
fixes that!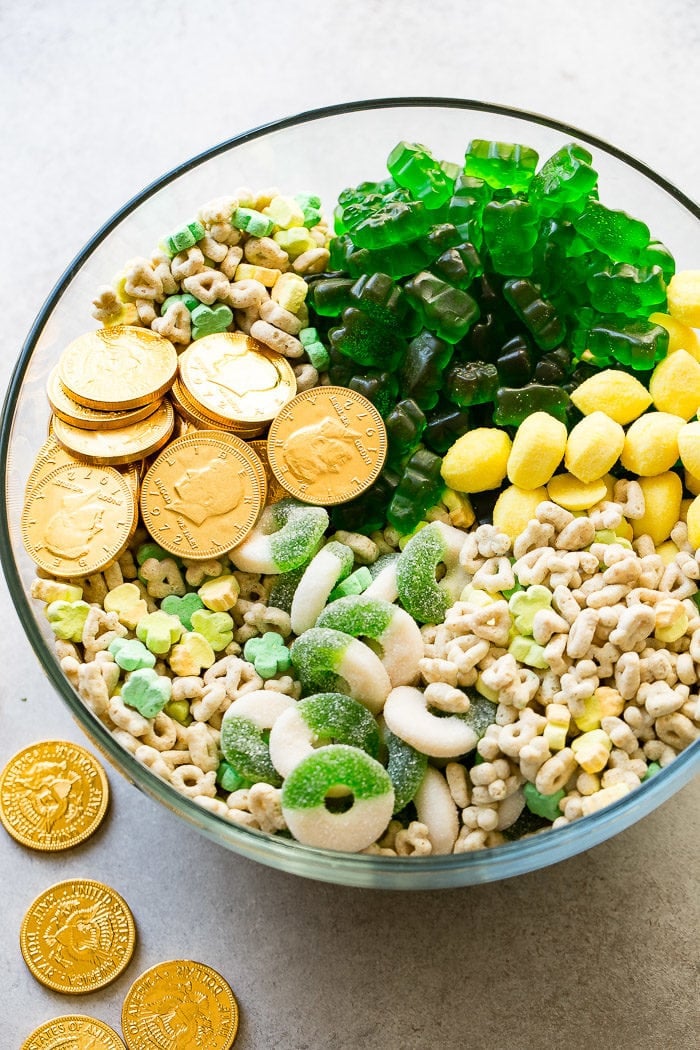 My kids don't expect much, and it's really quite easy to do something a little out of the ordinary to make a day special. I just think St. Patrick's Day is a little funny to go all out on. It seems like we will use any and all reasons to throw a party or make special foods. We love family traditions though, so if I need to dye some pancakes green or throw a bunch of goodies into a snack mix to make memories, then so be it!
I saw a meme floating around that said something along the lines of "St. Patrick's Day is over so we can all return to our normal nationality until May 5 when we all become Mexican". That gave me a really good laugh.
And P.S. Did you know it's St. Paddy's not Patty's day when you shorten it? How did I miss that all these years?! But now I'm just getting distracted! This snack mix has all the essential St. Paddy's Day colors and lots of yummy sweetness!
(more…)
READ:
5 Minute St. Patrick's Day Snack Mix
Continue reading...