Ever since posting that
5 Minute Reese's Snack Mix
we've had a million requests to do more fun snack ideas for the holidays. This
5 Minute Valentine's Snack Mix
is a little bit sweet and a little bit salty, but mostly sweet! You can surprise your kids with a little bag in their lunch or take some to your favorite people to let them know of your love!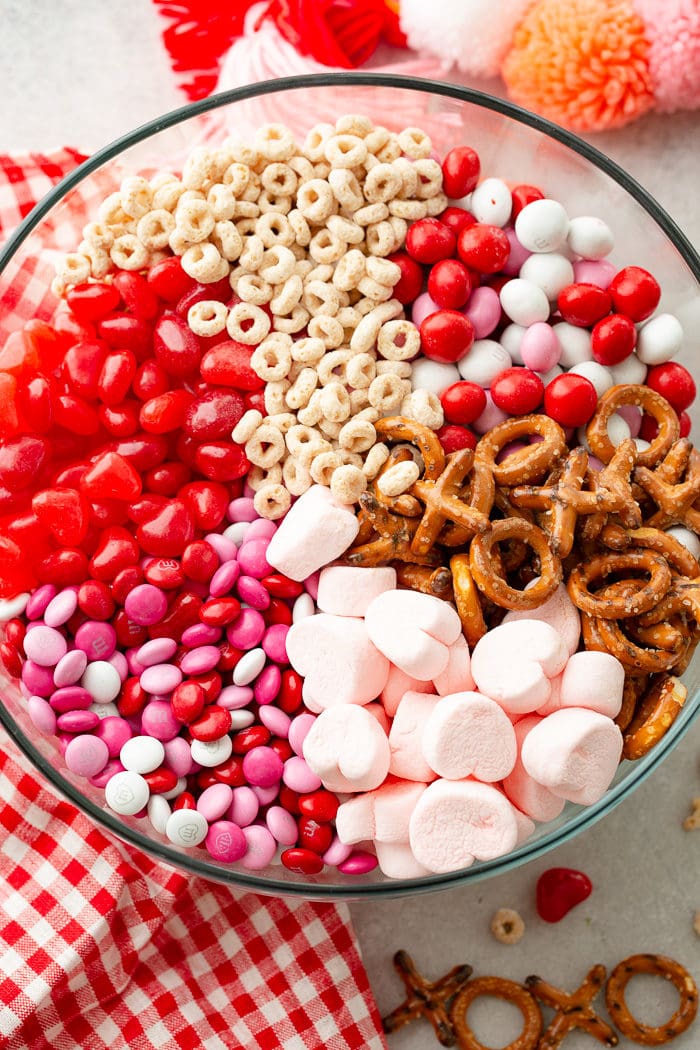 The best snack mixes have something sweet, something salty, something that melts in your mouth, and something crunchy. This 5 minute Valentine's snack mix covers all those bases.
I had to run to the grocery store that day after Christmas, and I was floored when I saw the seasonal aisle completely cleaned out of Christmas goodies and covered red, pink, and hearts galore. Holy smokes! I feel like we need to slow down and savor things more before moving onto the next thing, but maybe that's just me.
(more…)
The post
5 Minute Valentine's Snack Mix
appeared first on
Oh Sweet Basil
.
Continue reading...