Carrot Cake Pancakes [+ Video]
I can remember the very first time I had carrot cake. It was not good. I mean, carrots in a cake?? Who in their right mind?? Thankfully these
carrot cake pancakes
have sold even the pickiest of eaters! It is all the classic carrot cake flavors in the form of pancakes!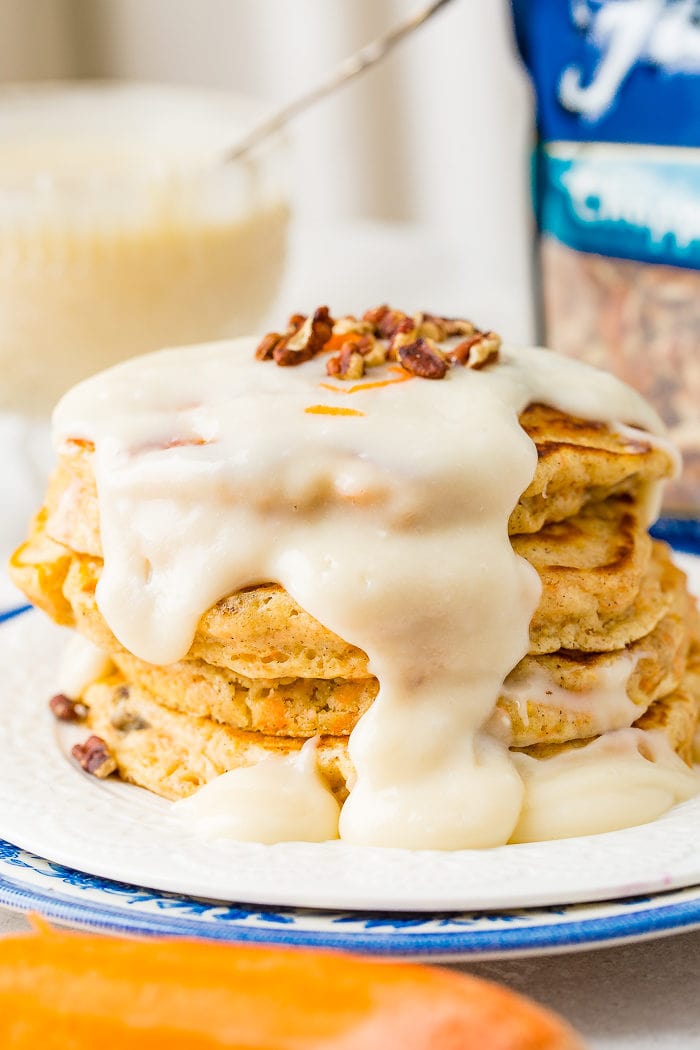 The drizzle tastes like a straight up piece of heaven. All perfect like a cream cheese frosting but thinned out like a pourable syrup. I mean, whoever said you can't have cake and frosting for breakfast, especially
carrot cake pancakes
!
And the best part? Our I-don't-want-anything-but-your-
melt-in-your-mouth-buttermilk-pancakes
-and- heaven-forbid-any-spices-in-anything eater totally devoured them and said she loved them. She had no idea it was full of carrots at all! HELLO, WINNING!
(more…)
READ:
Carrot Cake Pancakes [+ Video]
Continue reading...