I cannot even believe I'm posting a recipe full of mustard and pickles. Two things I don't really eat, but you guys, this
Cuban Pasta Salad
is so good!!!
It's full of pork tenderloin, ham, Swiss cheese and veggies. And the dressing is so tangy and full of Cuban flavors! Buckle up for this one!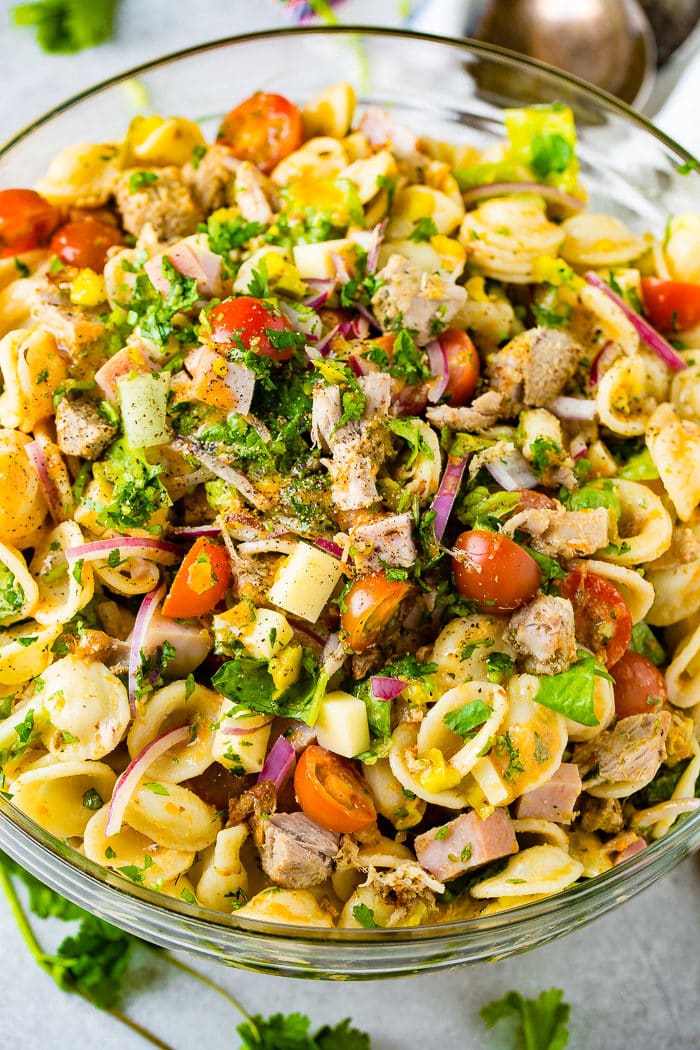 Also, I was recently told I shouldn't say, "you guys" all the time because I'm not just talking to males. So, um, I'm sorry? I honestly never have meant it to be just males, haha I guess I'm too casual with you all.
SO! Ladies, and gentlemen, this is THE BEST PASTA SALAD RECIPE OF THE YEAR!!
(more…)
The post
Cuban Pasta Salad [+Video]
appeared first on
Oh Sweet Basil
.
Continue reading...