the garden gate flower company
Guest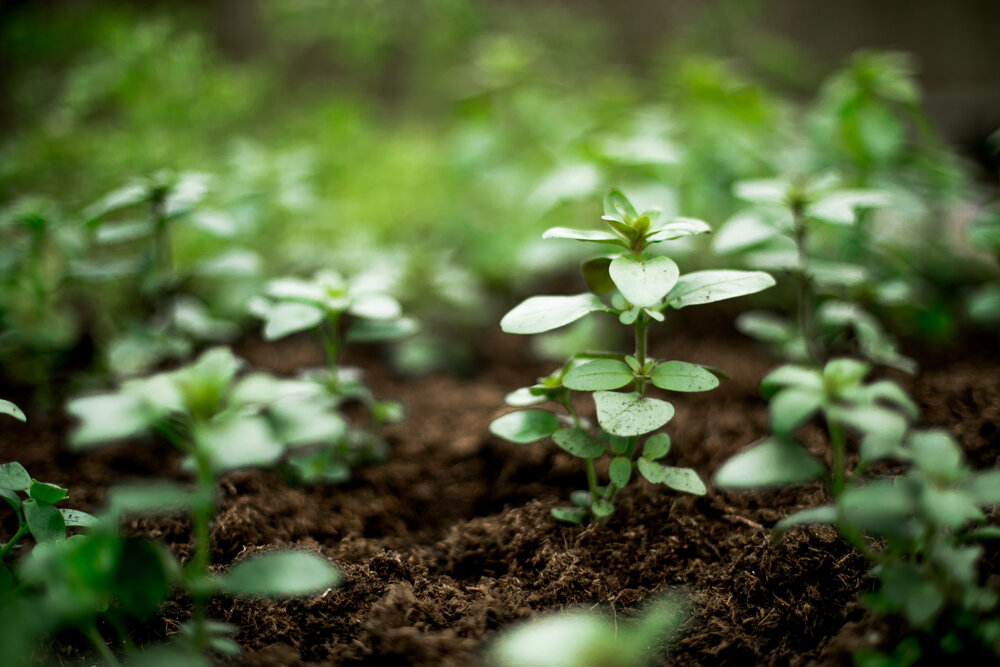 Antirrhinums captured by Holes in the World Studio
It would be fair to say that this winter has been both long and wet. Whilst I've tried to find the enthusiasm to get out and make a start it seems each weekend has been met by a new storm of some name and the garden is a bog of mud! I so grateful for a tunnel enabling a bit of rest bite from it all!
I thought I just give you a bit of a run through of what's been going on as it seems a while since my last blog post!
Cleaning Up
A lot of time in February was taken up with mass cleaning projects like the tunnel plastic - I'm note sure it's been done for years and improving the light in the tunnel will I hope be a huge benefit this season. Geoff and I were laughing that if we have a blinding hot summer I'll be wishing I had some shade again!
Brambles have been pulled out from the side of the tunnel to allow for better air flow and the mesh has had a wash to get the green stuff off it!
Indoor beds have all had a top dressing of new compost and tools have had a good clean and sharpen…well the ones I can find. As per normal I seem to have lost many snips!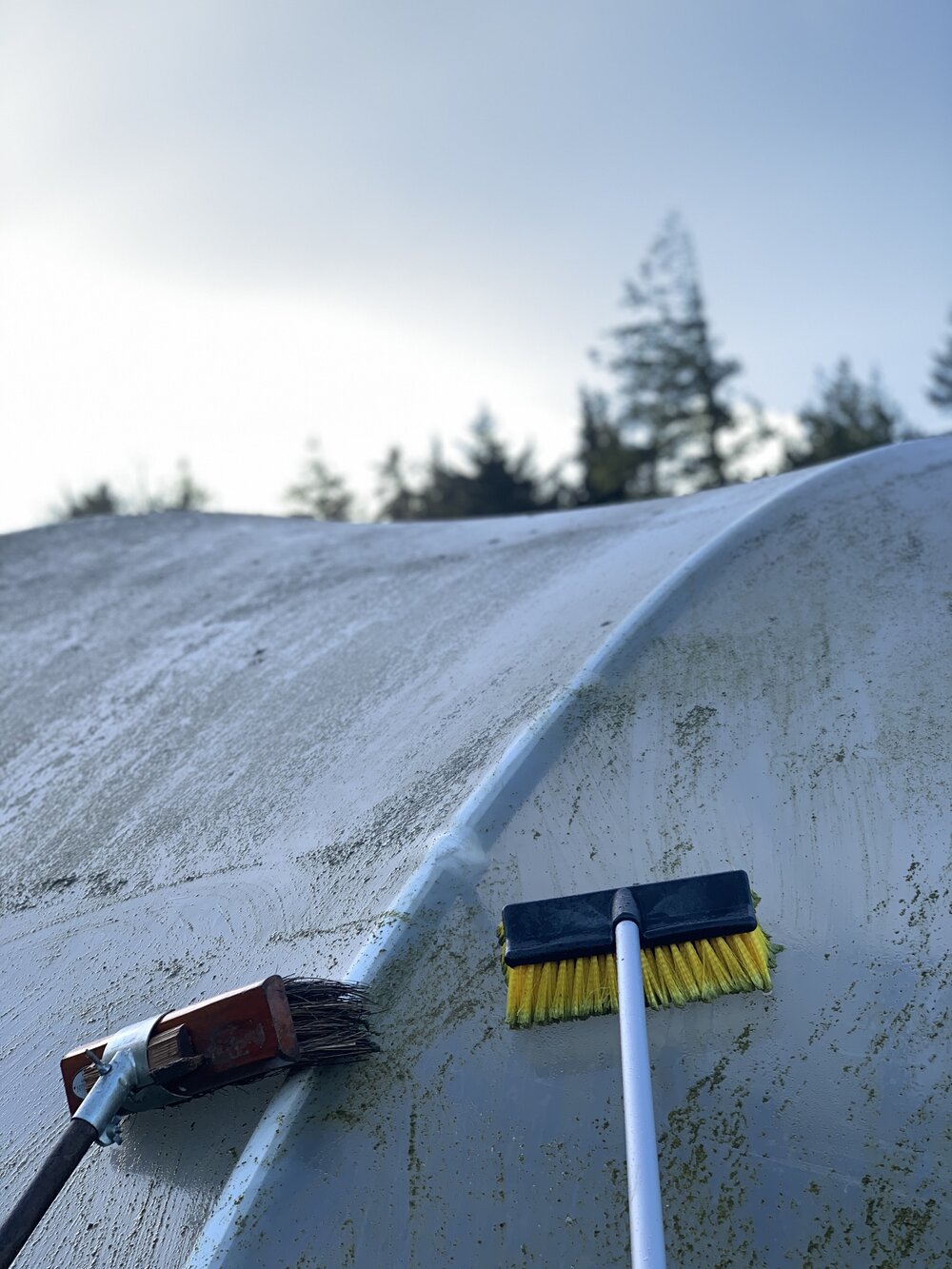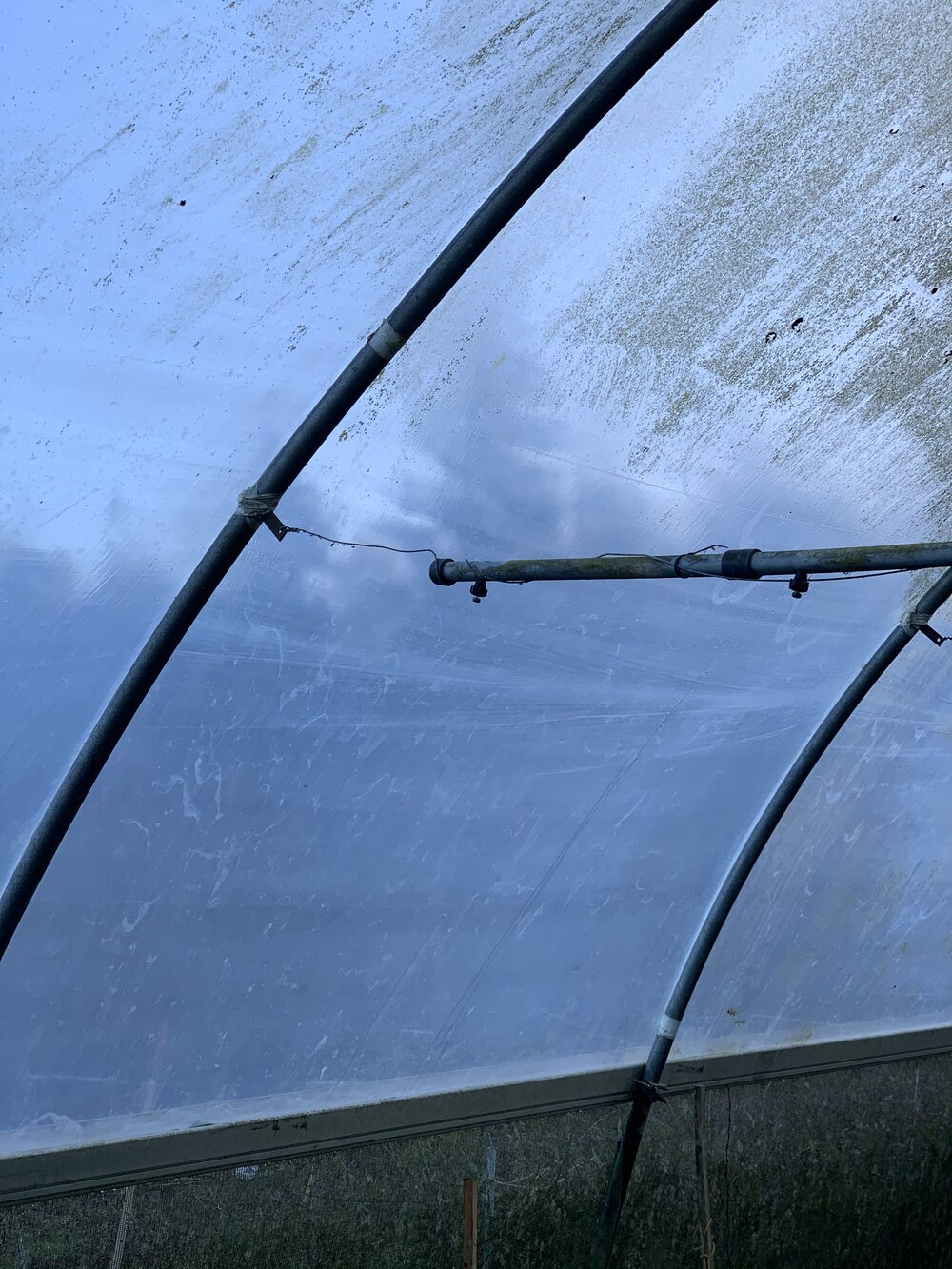 Seed Sowing
I will be the first to admit everything however feels a bit better with a smattering of sunshine and today in my little patch in Cornwall we had it! I actually gardened today without a coat - amazing!!!
Always keen to get going I starting sowing some hardy annuals in a propagator back in January. I'm still a firm believer that autumn sown hardy annuals are better but so often my flower beds are still full with the summer season crops so it's hard to sometimes make room. I'll be trying my best this year to come up with a plan on that so I'll keep you posted.
I try and sow annuals every few weeks or rather when the propagator is free again - it can get a bit rammed. Sowing snap dragons has been really successful and I like to have a good mix of colour of these as they keep going all season and are a brilliant wedding flower. I did manage to get some autumn sown ones going and they are well ahead and now planted out in the tunnel - so exciting!
Today I direct sowed nigella in amongst a bed that has over wintered dahlias (as in I didn't dig them up) - I know it's early and yes the soil isn't warm yet but I just felt you can't really go wrong with nigella. When it's warm enough it will germinate and that's another job ticked off my list. A note on this…. I sow in straight lines in little drills so I can see what are weeds and what are seeds.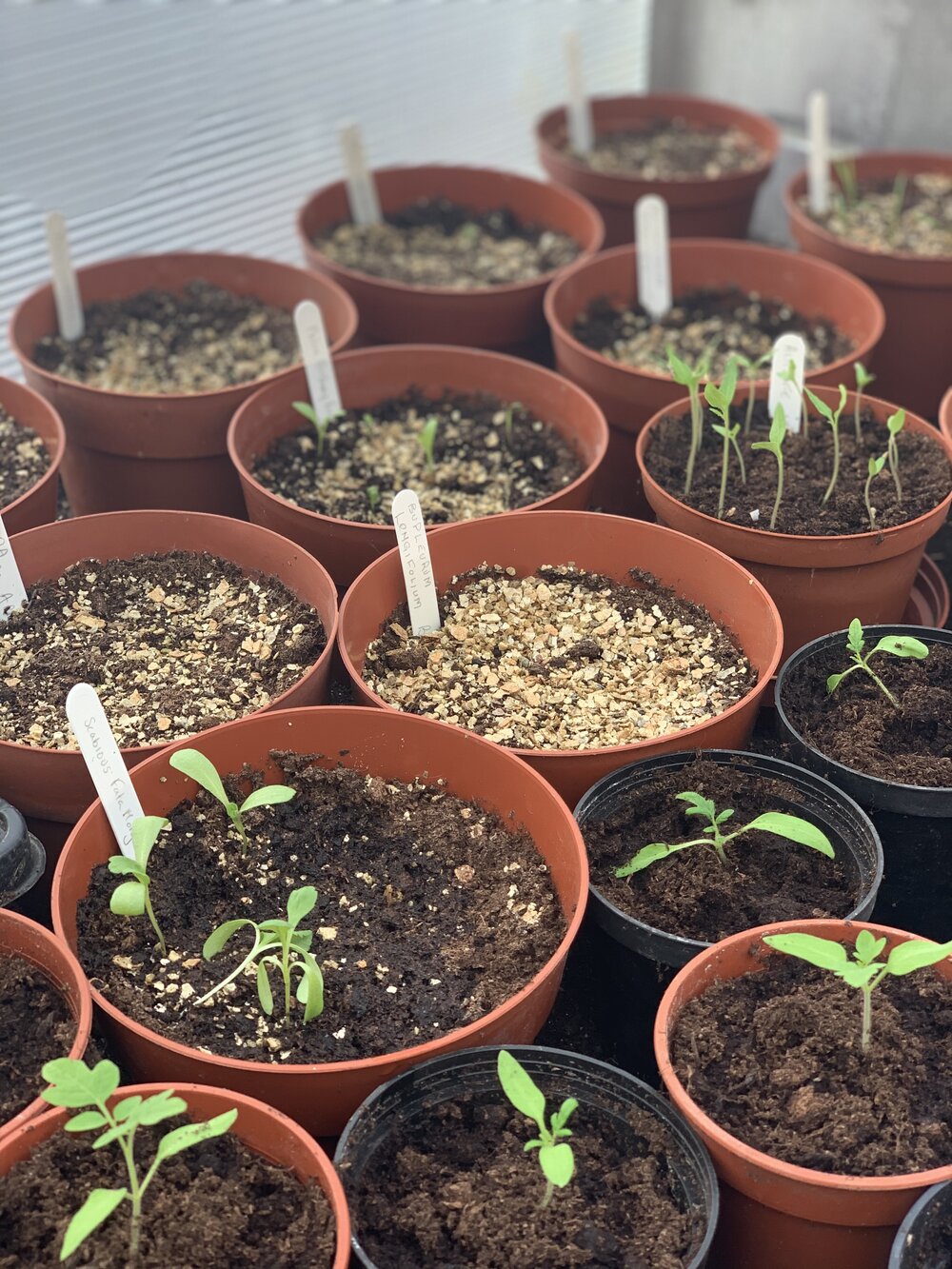 Dahlias
My indoor dahlias in my crazy bed got lifted at the end of last season - last year I only had time to make a temporary bed which was a bit of a nightmare. I had lots of flowers but my staking system was a disaster. So this year I've potted them up and will be finding a new outdoor bed for them. I will keep a few inside but not as many as my gaggle of 2019!
Now is the time to get on with dividing tubers if you have them and start watering them so they can begin to grow again. Keep them under cover as we might still get a frost and they won't like that. I like to put them out when they are nice bushy sized plants and can hold their own a bit.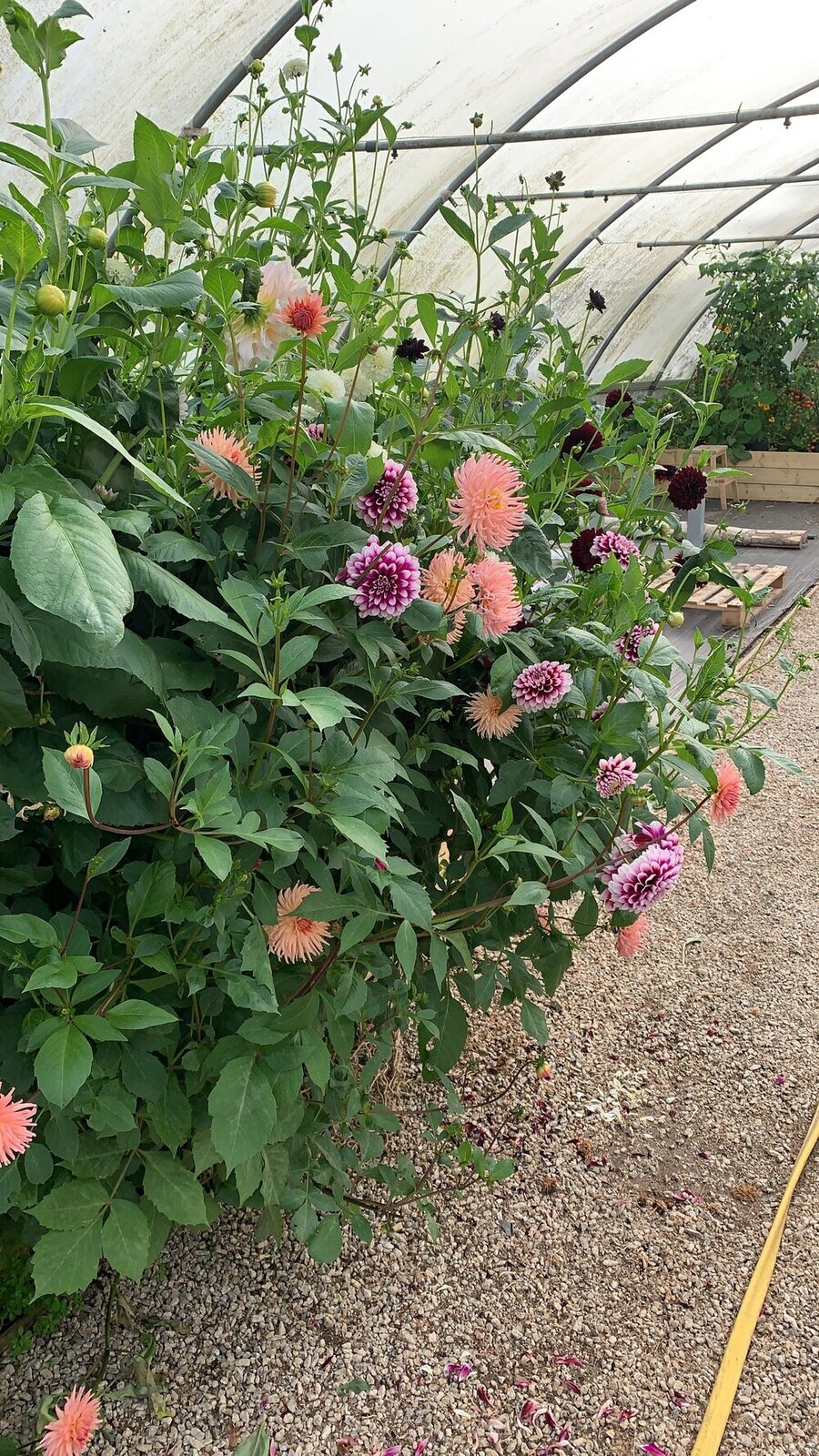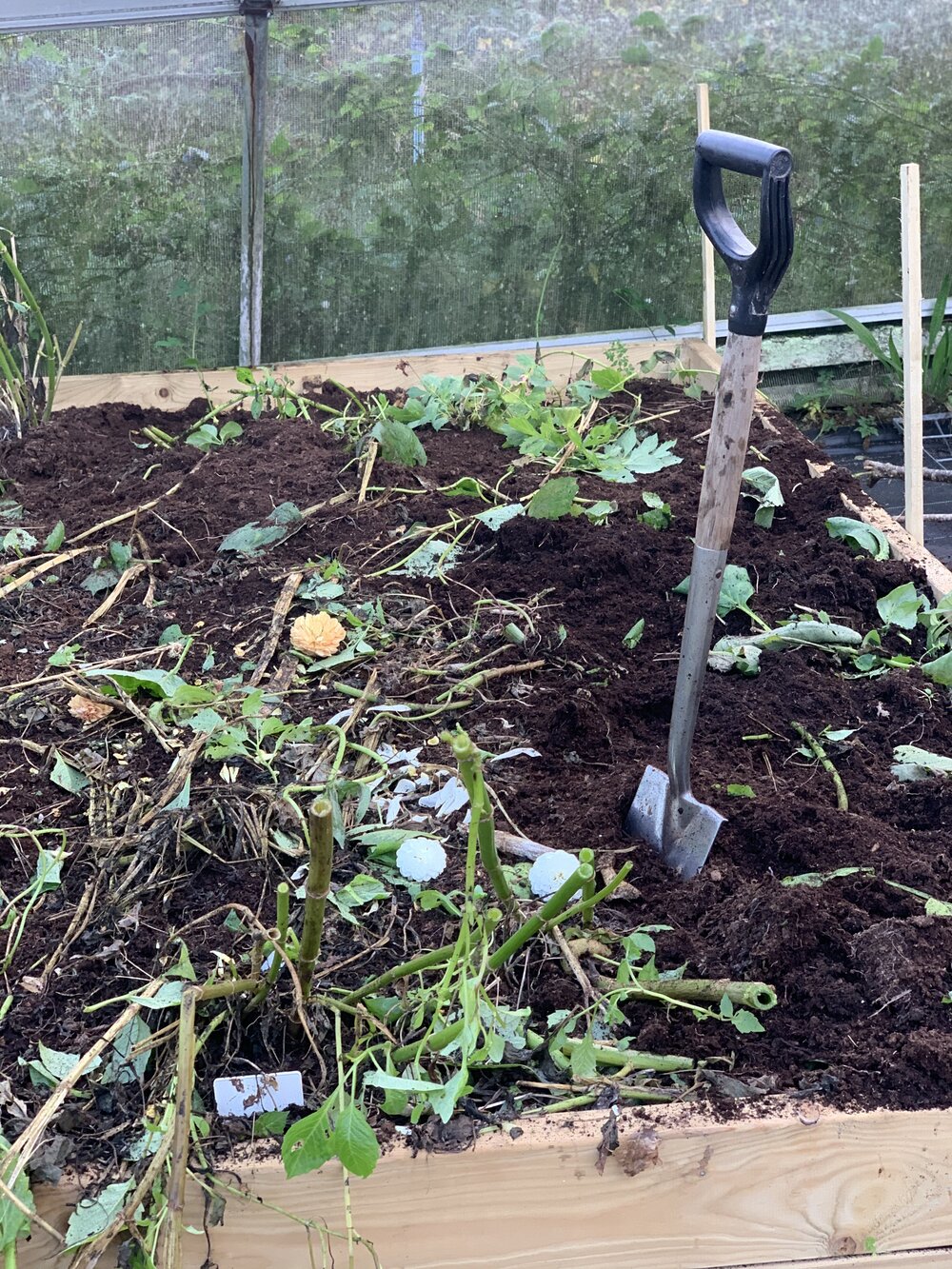 Flowering Shrubs
Every year when all the woody branches start to speckle with green I get so pleased to think that life is coming back once again. Flowering shrubs are one of my favourite ingredients for my work and I'm always, even though I sure I don't need to, adding to my stock! I love any of the spirea's. There are so many varieties and this one pictured below is a goldflame one. It won't be long and the philadelphus will be flowering and that's a real treat. I have a beautiful viburnum buckwoodii flowering in a pot by my front door - the scent is a very early memory of my grandfathers garden. I can't bear to plant it away from the house so I'll have to find it a bigger pot this autumn.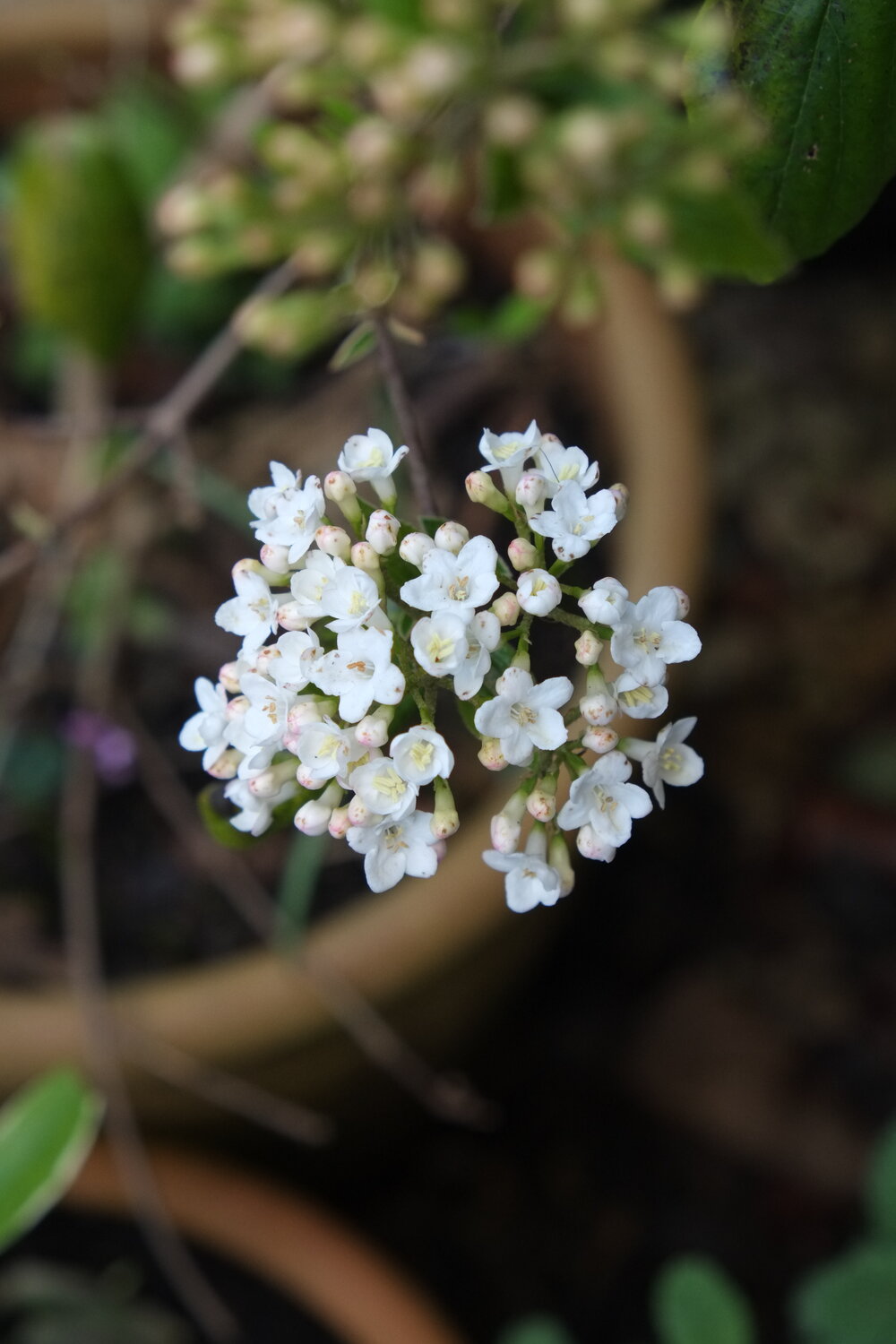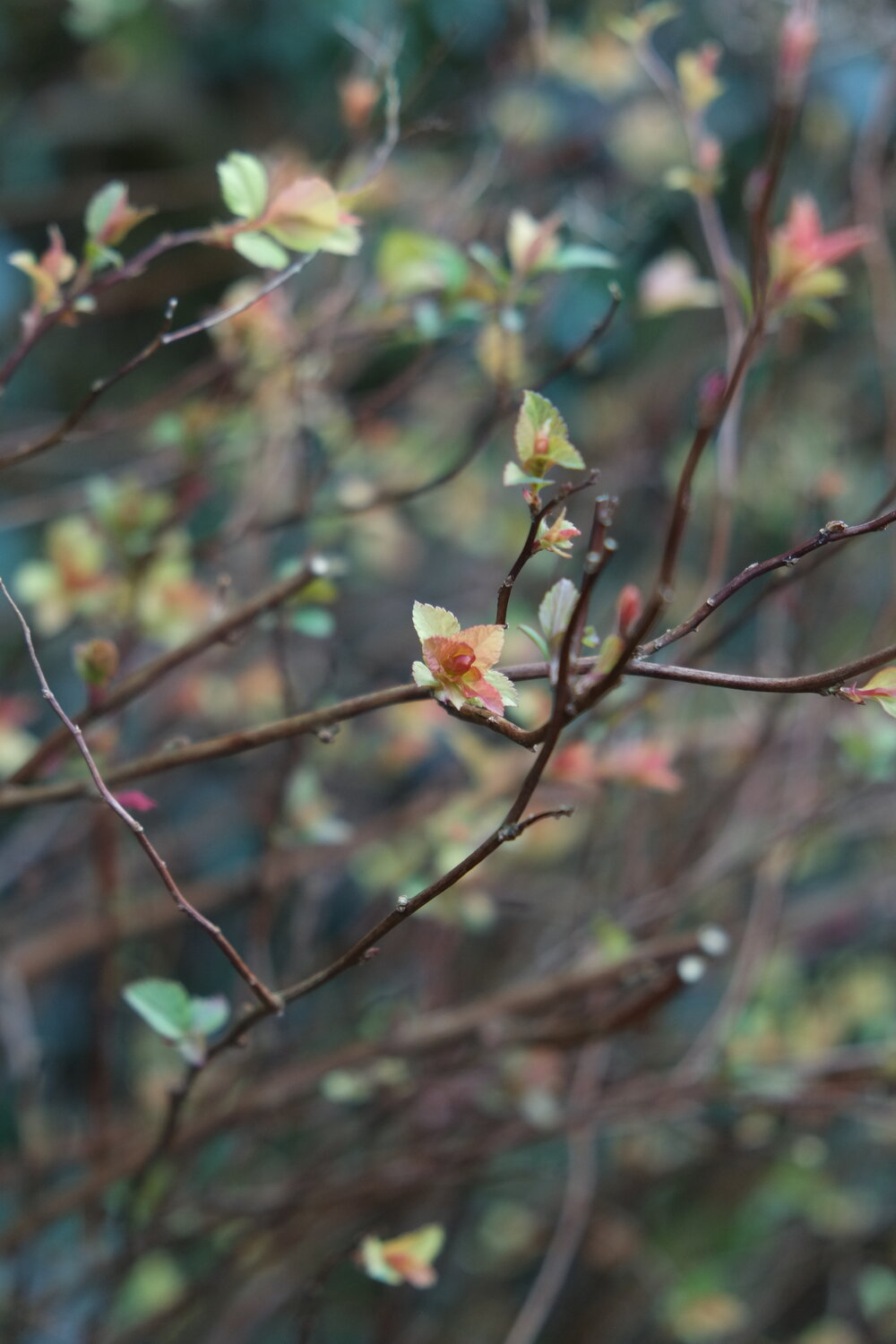 IGTV
Instagram Videos
: I decided over winter that I would try and bring you more little videos of behind of the scenes. I can't promise when the wedding season gets crazy that I'll have time to do masses but I thought for now I'd share via Instagram some videos of what I'm up to. They are pretty budget and mainly involve Geoff telling me what to do but I thought they would bring you some humour to your day! If you head over to my instagram account you will find on the gallery images with a little telly icon or there is a telly icon below my saved stories! I've shared things like rose pruning and seed sowing so far and hope to share more as the season and the weather allows!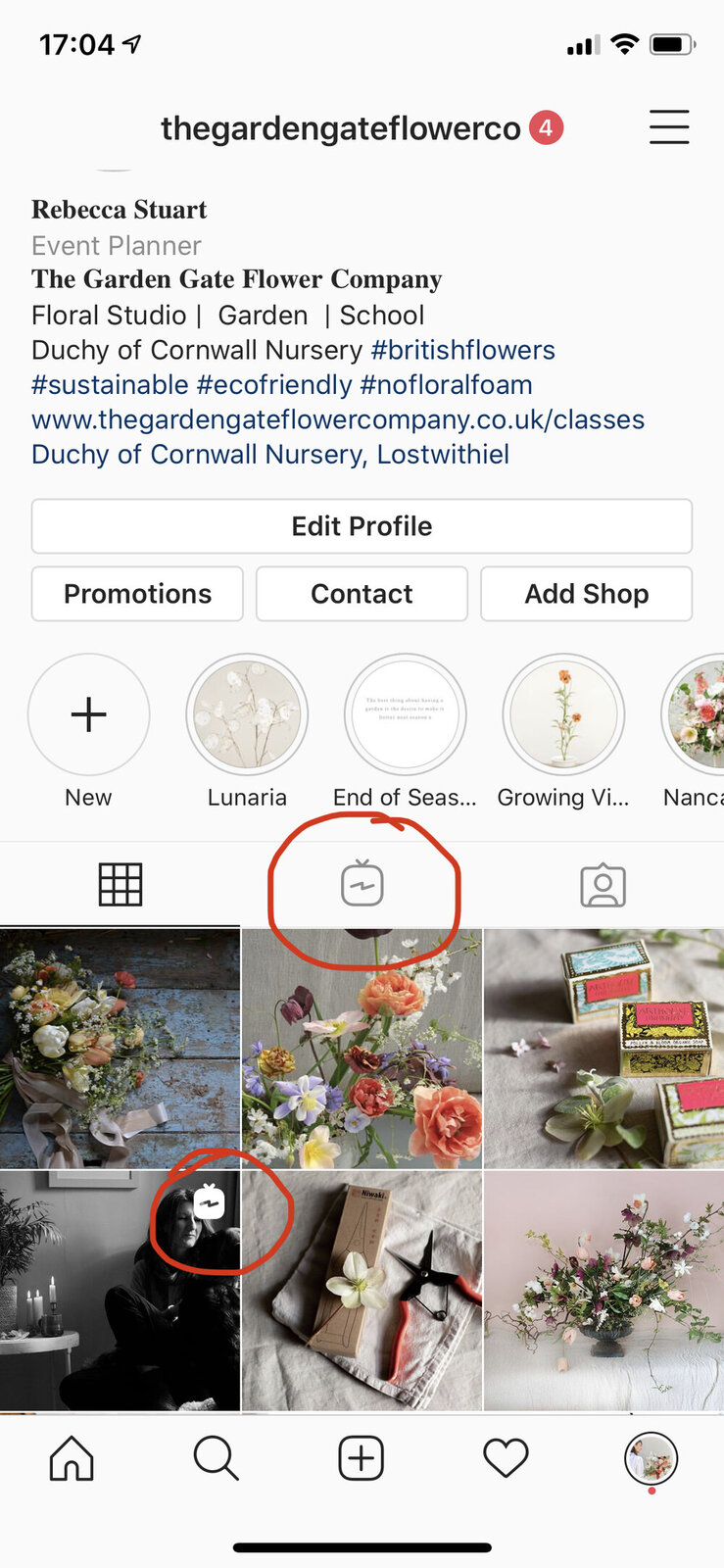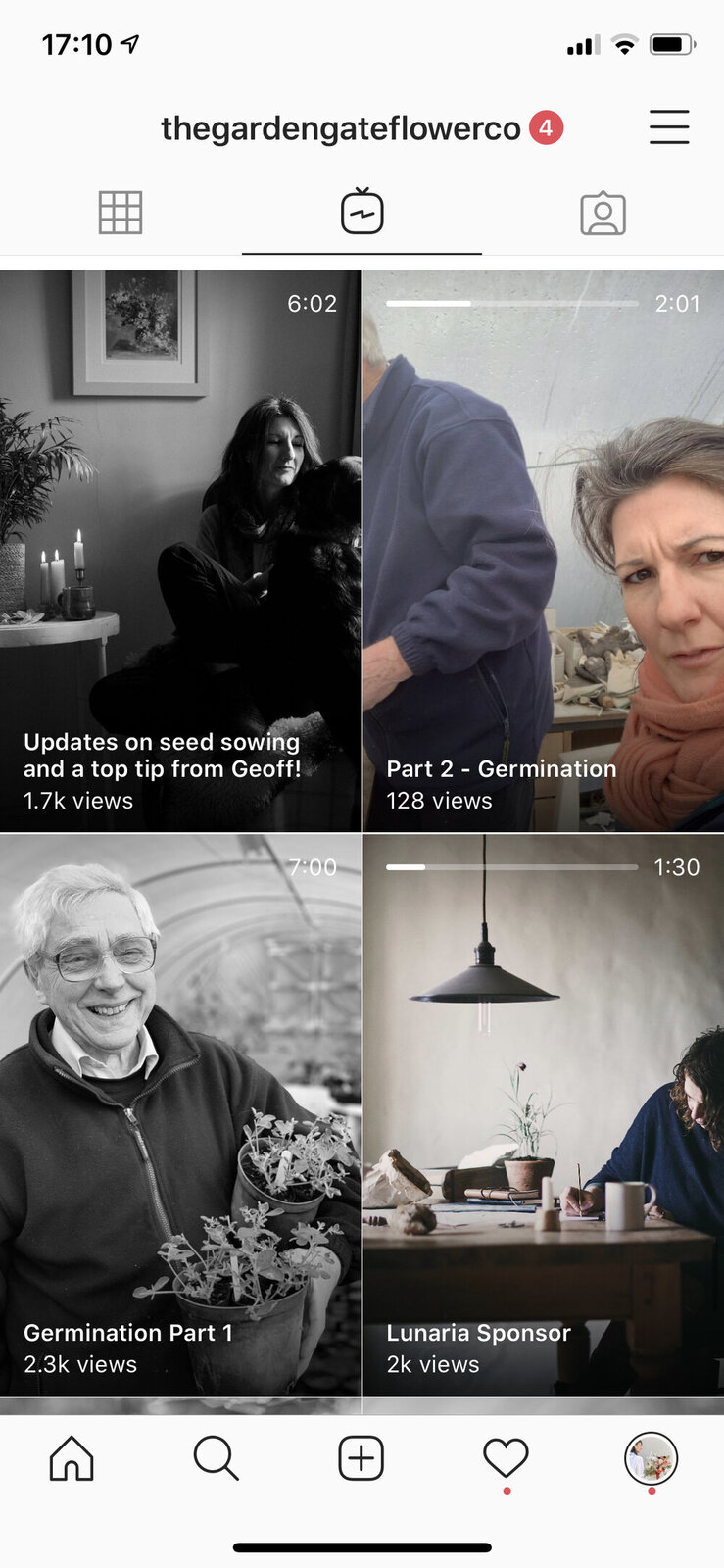 Courses
If you are local to me keep an eye on my social media accounts as I'm just in the process of organising a course at my Duchy garden in June. Numbers will be limited and cake will be available - of course!
If you would like to make Cornwall the place to visit this year I have a fab course '
Lunaria
' this autumn. It's a residential class perfect for career changers and environmental enthusiasts. We will be covering lots of practical floristry topics from bouquet design to foam free installations. Pricing to marketing and managing clients. We will be on a floral adventure each day visiting gardens, potters and antique shopping all washed down with plenty of tea, wine and gin…and seasonal food! Numbers are maximum of 5 as I'm taking you all on a road trip in my van!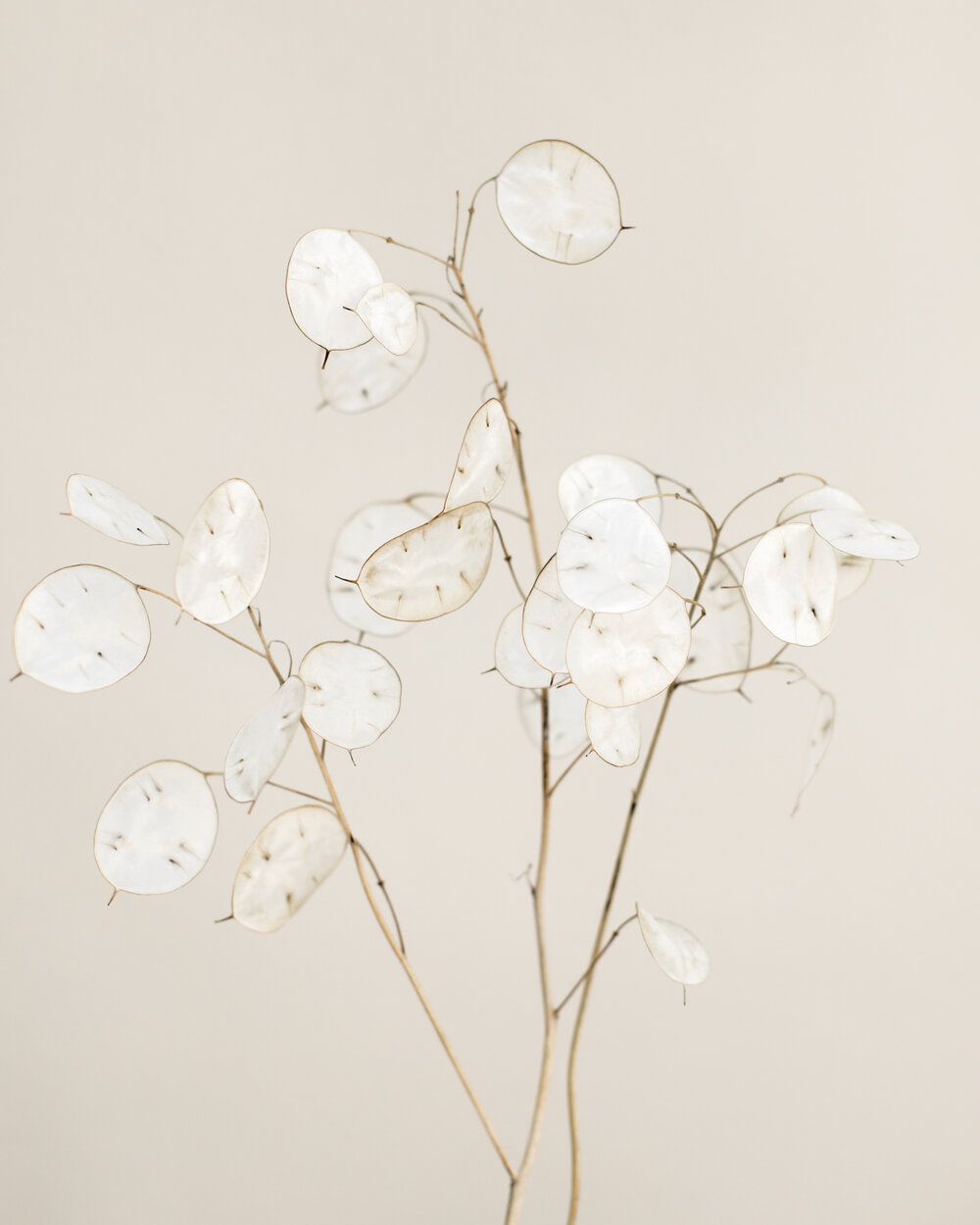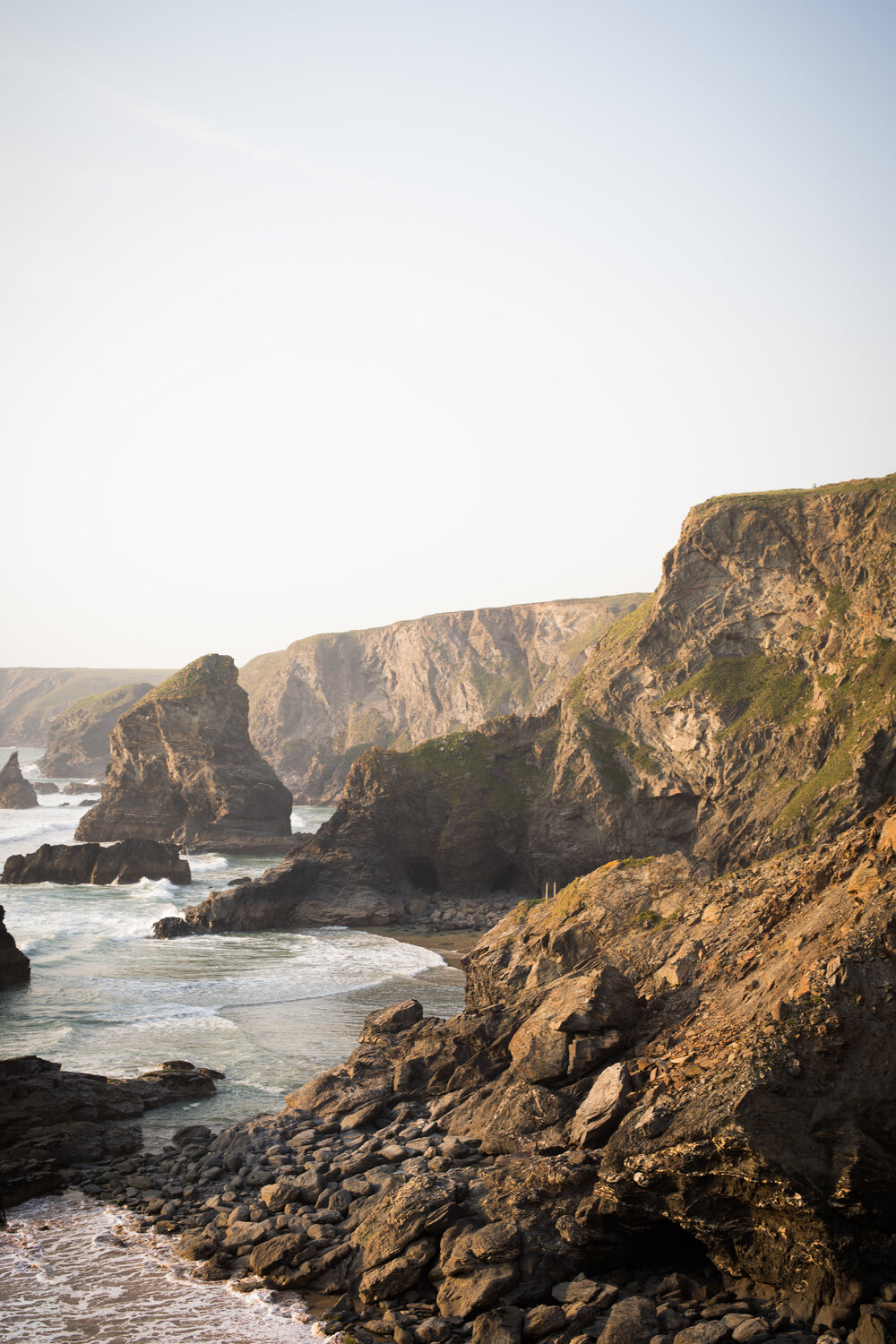 Top Tip
I'll leave you with a top tip you can do now. Feed your roses. Whether it be a good mound of your own well rotted composted, organic liquid or granule feed get something on them now. They will pay you back with lovely scented blooms in June I promise.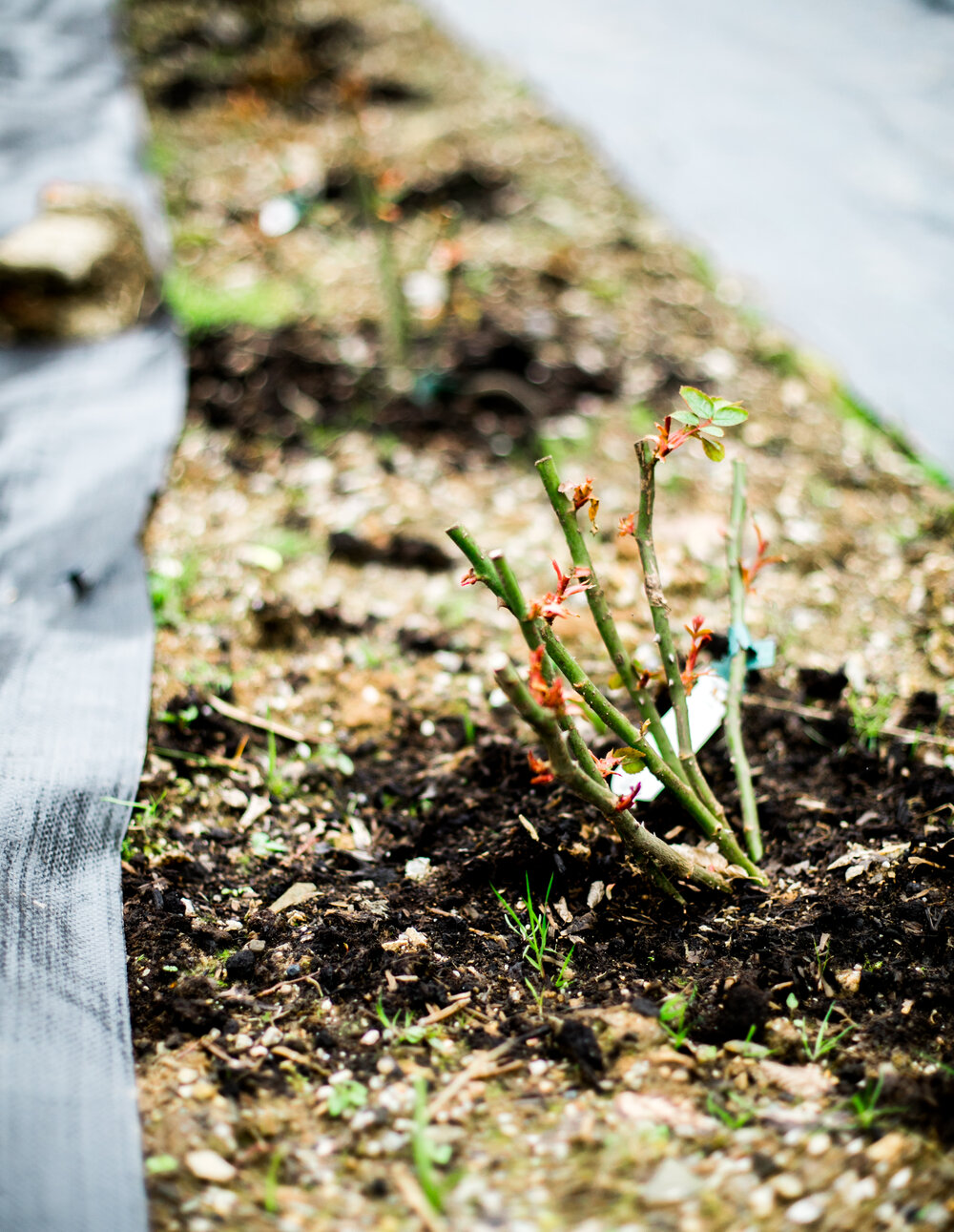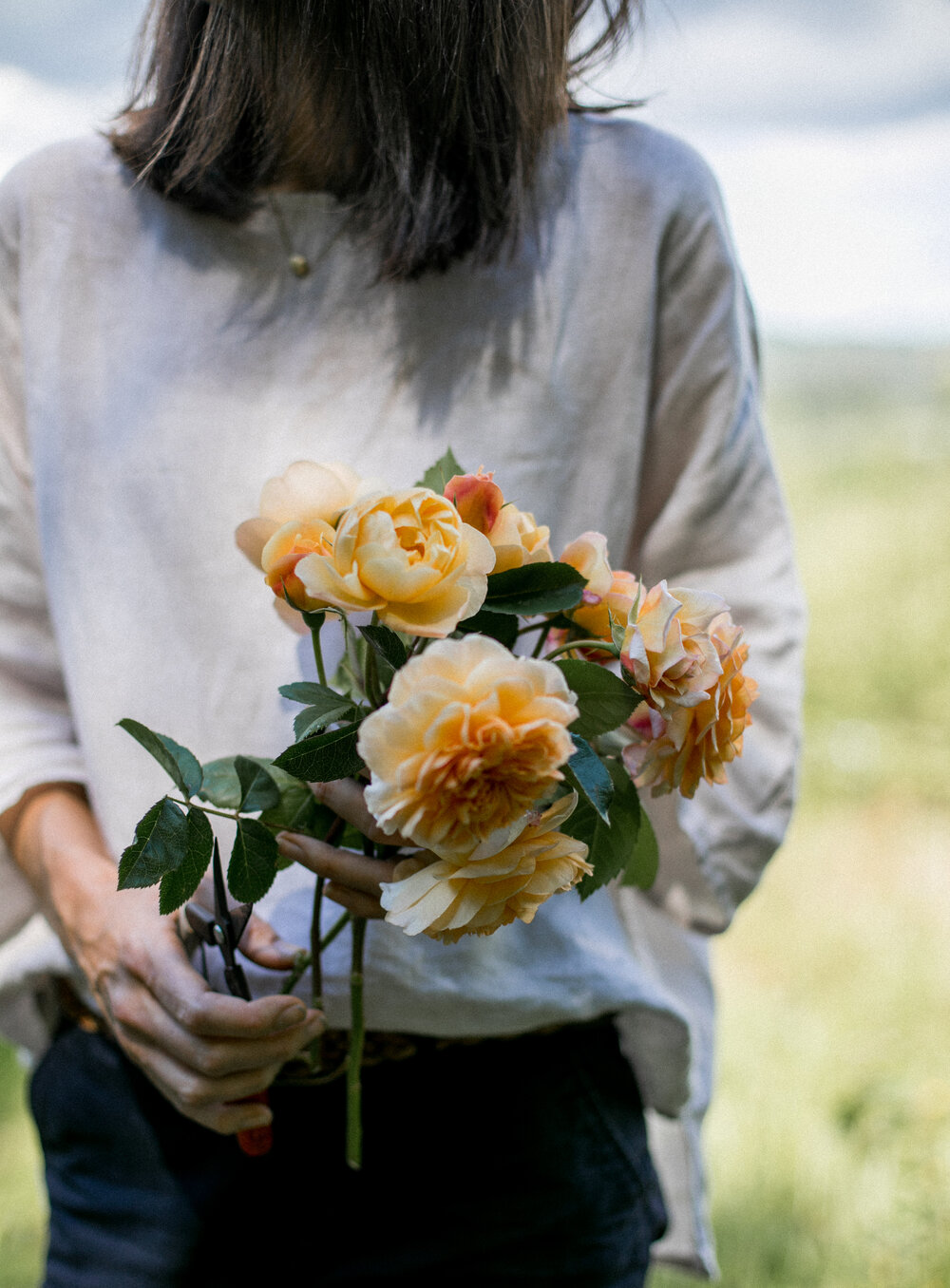 Happy gardening all x
Continue reading...