Lightened Up 15 Minute Sesame Steak Stir Fry
Juicy steak that's cut into chunks for more flavor versus the traditional thin slices and stir fry veggies all covered in sauce to make a lightened up
15 minute sesame steak stir fry
!!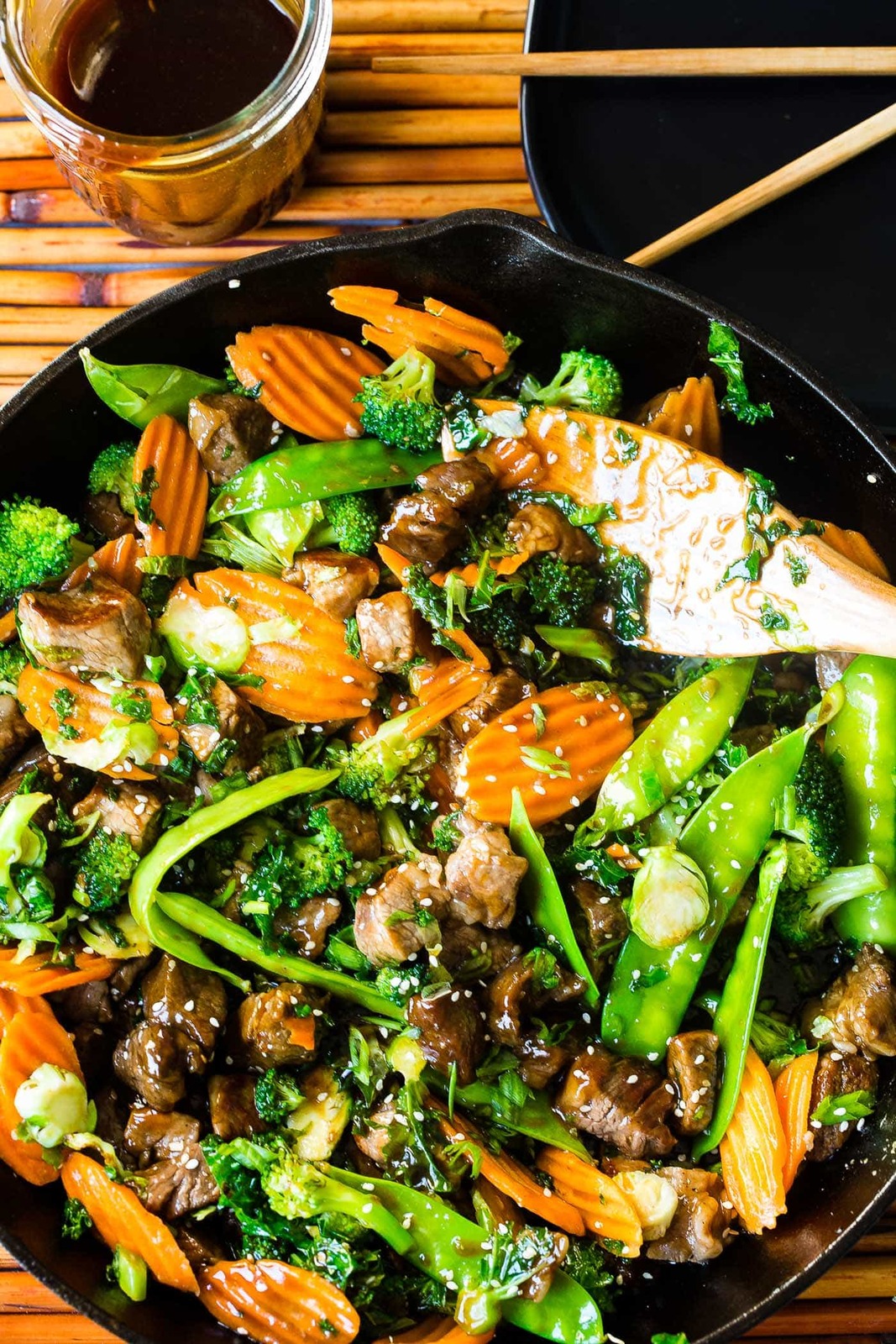 Life is too busy, right? There are too many things going on to make dinner at all let alone a healthy dinner.
What in the world is going on? Why is my life getting busier the older my kids get?
I mean, I know WHY, but that doesn't change things, I'm tired!
I think the bags under my eyes are even tired. They seem to be carrying their own baggage. Bahahaha!
This
sesame steak stir fry
is your answer for a
quick and easy dinner
! And we've even lightened it up so it's
healthier
for you too! Plus, we share how to make it
freezer friendly
so you can have dinner on the table in no time at all. No more excuses, my friends! (I'm giving this pep talk mostly for myself!)
(more…)
READ:
Lightened Up 15 Minute Sesame Steak Stir Fry
Continue reading...