Pulled Pork and Sweet Corn Pizza with Cilantro Cream
Pulled pork pizza
on the grill is our new most favorite thing! Add some sweet corn and cilantro cream, and you have the most delightful grilled pizza in town!
I'm watching Mary Poppins Returns with the fam right now so words like "delightful" and "scrumptious" might just find their way into this post.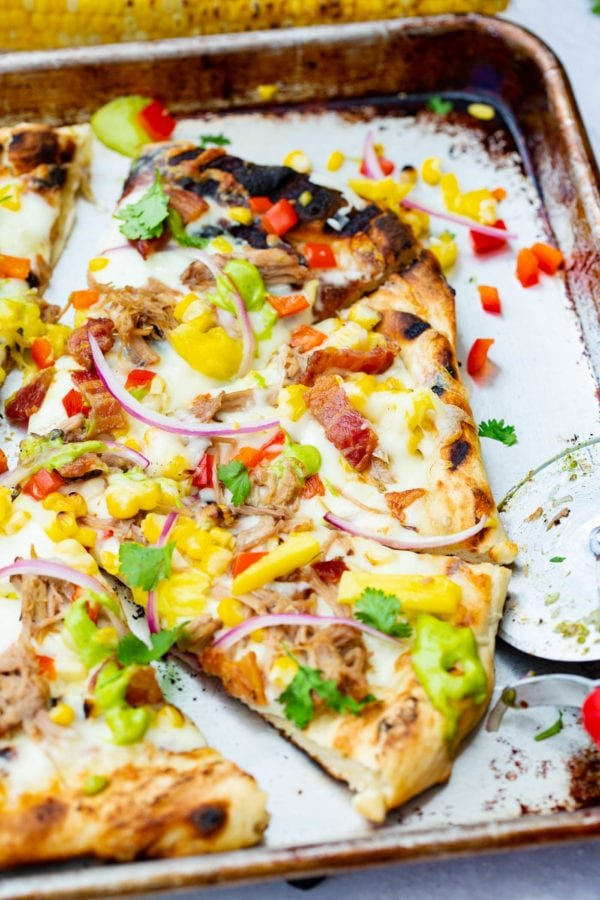 I was recently speaking at a conference and had the most delicious pulled pork and sweet corn pizza with cilantro cream and just knew I had to recreate it. It's loaded with tender
pulled pork
, bacon, sweet pineapple and pops of grilled corn, all over gooey cheese, red onions and even some red pepper!
(more…)
READ:
Pulled Pork and Sweet Corn Pizza with Cilantro Cream
Continue reading...
Last edited by a moderator: