Smoked Whole Chicken (How to Cook a Whole Chicken on a Traeger)
Never made a
Smoked Whole Chicken on a Traeger
? Don't fret, it's easy! In this post, we give step by step instructions on
how to smoke a whole chicken.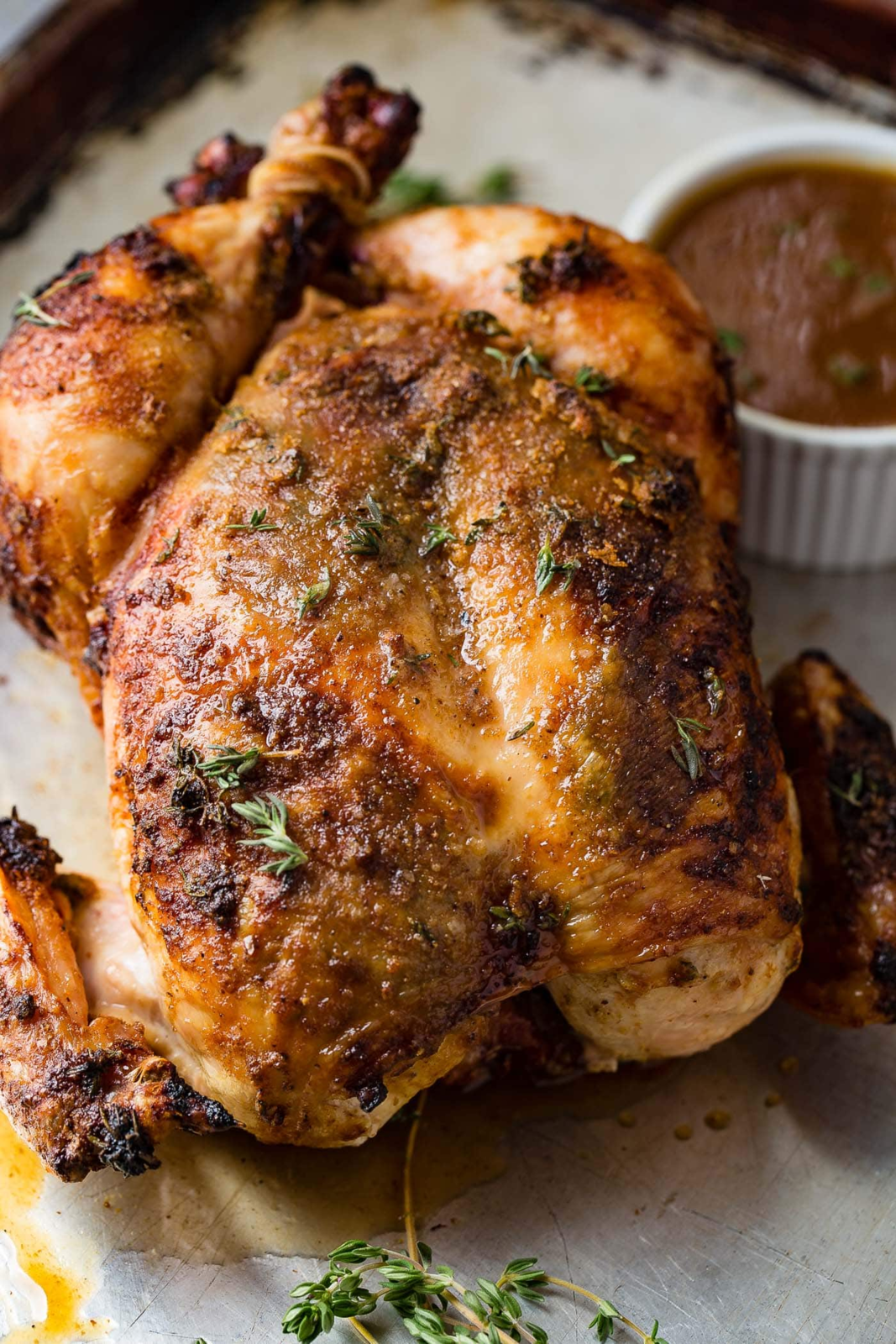 Traeger Smoked Whole Chicken Recipe
Whole chicken recipes are really difficult to sort through. I've made enough of them, all of which claimed to be the best of the best but all were just cooked chicken. I mean, just because it's a whole bird does not mean it has to be difficult, time consuming and especially not bland.
So I got all obsessed. I decided to make a whole chicken that you'd order in a restaurant over the steak. I know, I know, but really, this smoked whole chicken is going to knock your dang socks clean off of you.
Why, why is that a saying? Knock your socks off? What about your shoes? Why didn't we knock those off first? Who are all of these people walking around in socks?
Actually, it's me.
If you know me, if you're a friend or a neighbor you know that I'm ALWAYS in socks because my feet are ALWAYS cold.
(more…)
READ:
Smoked Whole Chicken (How to Cook a Whole Chicken on a Traeger)

Continue reading...
Last edited by a moderator: