Usually people think of broccoli salad for summer BBQs, but it's such a great side dish to get in veggies, why not make a
Harvest Cobb Broccoli Salad
?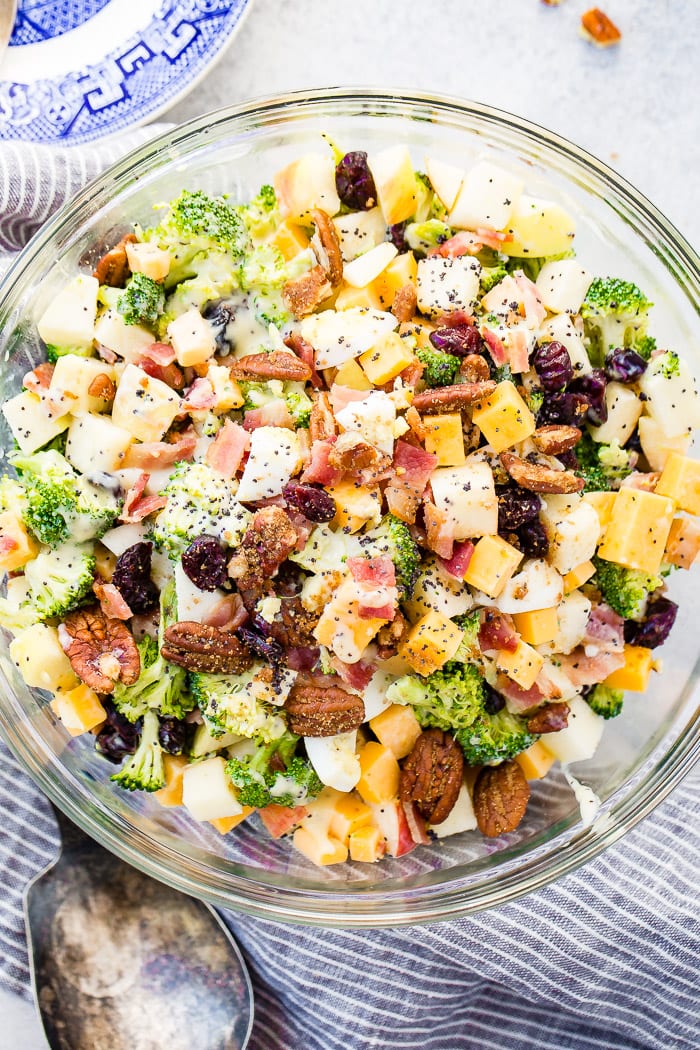 I'm not sure why this recipe for
Harvest Cobb Broccoli Salad
has taken us so long to post. It's an adapted recipe from our original
Harvest Cobb Salad with Maple Poppy Seed Dressing
and I adore it.
In our original recipe there is broccoli in it, but it's a small addition while the rest of the salad is made up of mixed greens. It's actually a really good salad, so for sure don't pick one over the other. Both are worth making. The broccoli salad, I have to admit this but it's totally not a big deal, is a little more work.
But don't let that change anything! It's just a little chopping to get that broccoli all ready to go.
Anyway, let's get to it because we really, really think you should try this Harvest Cobb Broccoli Salad. Oh, it would be so awesome for Thanksgiving…
(more…)
The post
Harvest Cobb Broccoli Salad
appeared first on
Oh Sweet Basil
.
Continue reading...