Hello everyone.
I have been growing these California Wonders, Okra, Cucumber, Squash, and a few different types of Tomatoes since the end of winter. I water them by soaker hose every other day or as needed depending on the weather. ( I'm in Central Florida btw...) I fertilize with Maxsea organic seaweed plant food about every 3rd or 4th watering.
Everything is looking good....except now after a few rainy days I have noticed these white spikes forming on the stalk of 2 pepper plants and one of my tomato plants. I have never seen this before and was curious if one of you may know what this is.
I am in a battle to the death with Crazy Ants....
I have been tracking down their colonies and digging them up to pour boiling water in, hoping to kill the queens. But, they have many queens and this has proven to be no easy task. They are also protecting the Aphids who are trying to make a home of my grape bushes as well, So I have been soaking those in soapy water. So far the Aphids are not in my veggy garden
.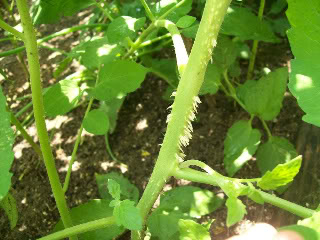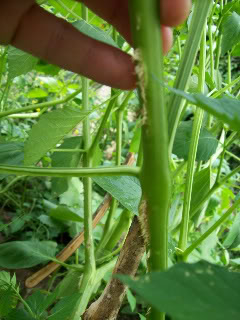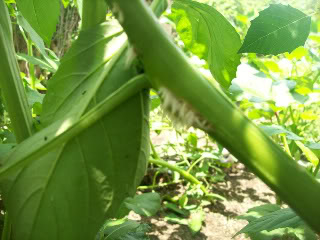 Hope this is nothing to worry about though, any help is appreciated.